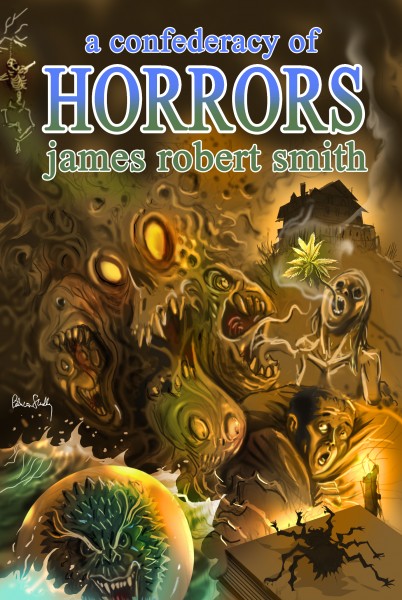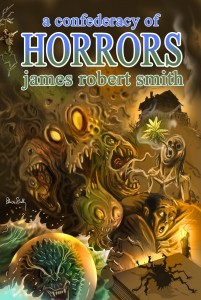 A Confederacy of Horrors
James Robert Smith
Hippocampus Press
2015
Reviewed by David Goudsward
I'm familiar with James Robert Smith's work from his novels and his co-editing the extraordinary Arkham House anthology Evermore, a 2006 collection of stories based on Edgar Allan Poe, but short stories are his strength. A Confederacy of Horrors is the first collection of his short fiction. Covering his 30+ years as an author, the collection takes similarly themed stories and groups them together in sections devoted to ghosts, vengeance, obsession, and blood. A personal favorite, "Moving," as one example, tells the tale of a southern plutocrat who forces a small church to relocate. However the congregation's deceased membership is disinclined to accept the move lying down.
Even when grouped together thematically, the diversity and variety are nothing short of impressive. Tales range from Lovecraftian terrors to alien encounters with side trips into eco-horror and Southern Gothic tales. Carefully crafted, Smith relies on suspense and subtlety, rare traits in in a genre increasingly reliant on gore.
Hippocampus Press should be thanked for this book. It is a long overdue collection of short stories by a master of the form and should be part of any horror reader's collection.