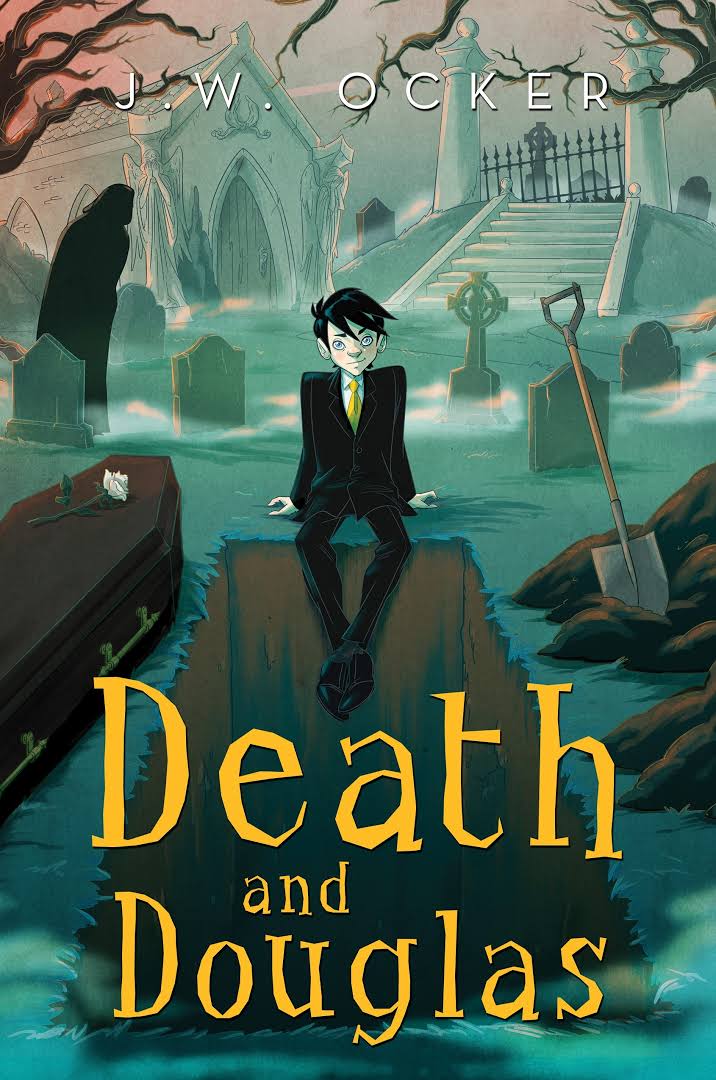 Death and Douglas
J. W. Ocker
Sky Pony Press
October 2017
Reviewed by David Goudsward
Douglas Mortimer is a small town twelve-year-old with an obsession with death. Well, obsession is not the right word – his life is immersed in death. His family lives above the family business – a funeral home and morgue. The mortician and the gravediggers are his friends, and the casket showroom is just another family room. Cowlmouth Cemetery is his playground.
As September does a slow zombie stagger toward October and the town's beloved Cowlmouth Fall Carnival, everything changes for Douglas. Death becomes more personal when the town is faced with a serial killer. A madman whose victims are found with the first letter of the day they were killed on the cheek of his victim. When the "coffee drinkers" (adults) try to be overprotective, he and his friends from school, the police chief's son and the ambulance driver's daughter, set out to capture the "Day Killer" themselves. His friends consider it a game. But Douglas is deeply troubled. Up until now, death has been a normal part of the day to day routine when you live above the Mortimer Family Funeral Home. But murder is a different type of death and Douglas must reevaluate his relationship with death when death is a deliberate, unnatural occurrence.
Now with the fall festival looming, Douglas thinks he's accidentally crossed paths with the Day Killer. With the killer ready to strike again, the hunt becomes so urgent that Douglas even considers asking the coffee drinkers for help.
This is J. W. Ocker's first foray into writing a children's book, but the book very much draws on his previous books and reflects his keen eye for finding the quirkiness and quaint in people and places without mean-spiritedness. His last book was A Season with the Witch: The Magic and Mayhem of Halloween in Salem, Massachusetts, for which he moved to Witch City with his wife and children for the month of October. So, it's safe to say that if Ocker can keep Salem in October age-appropriate for his two young daughters, Death and Douglas is middle grade–appropriate, even when offering an insider's view of the funeral process.
This is a book for fans of Halloween, be they children or coffee drinkers, with fun characters, insight both heartwarming and heart wrenching, and a climactic ending that guarantees this is a holiday classic in the making. The real trick will be to convince Ocker to treat readers to a sequel.