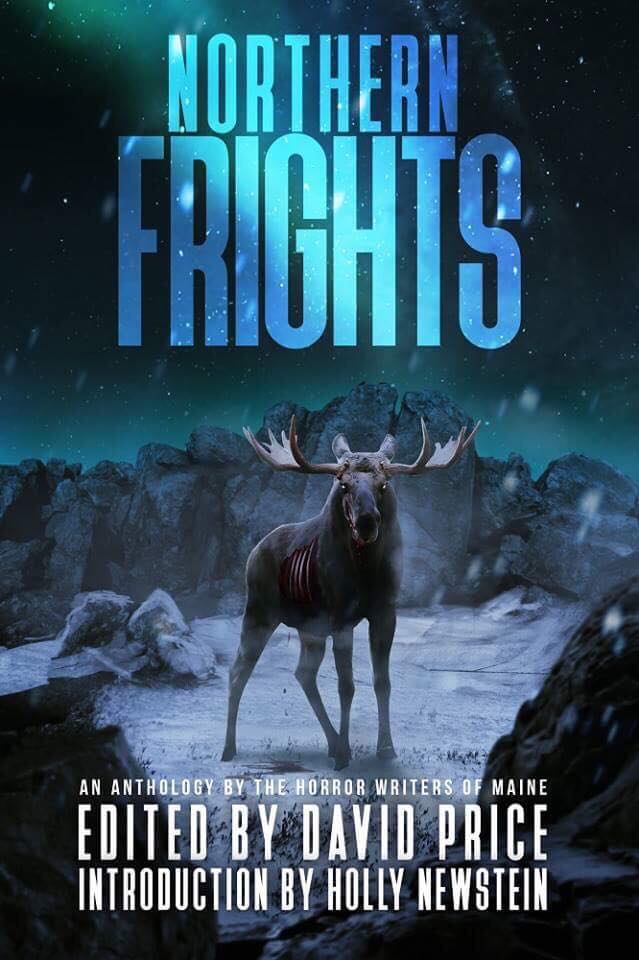 Northern Frights – An Anthology by the Horror Writers of Maine
Edited by David Price
Grinning Skull Press
April 2017
Reviewed by David Goudsward
Let's face it, between Stephen King and Rick Hautala, Maine is already a landscape of nightmares. Especially if you're on a local tourism board. No matter if you came for the lobstahs, as a leaf peepah, or a lighthouse groupie, it's already in the back of your mind – Evil clowns hiding in the sewers. Small-town werewolves. Ancient folklore with a capital Evil. Canadian nonagenarian tourists doing 20 MPH in a Winnebago in the freakin' passing lane on the Turnpike with their blinker on. And that's just in the good weather.
But scuttling in the shadows are other writers. Writers who know Maine's deep woods still hold secrets, who know when the tourists leave, dark things linger, and when the seemingly endless winter finally retreats, unspeakable things are found in its wake. This is the next generation of Maine's primary industry: terror.
Northern Frights is 23 tales set in The Pine Tree State. Editor David Price walks a fine line. In less capable hands, the book could have easily slid into tropes and stereotypes. The first two stories in the book, "The Old Guide's Tale" by Peter N. Dudar and "Giant Wompstah" by April Hawks set the tone, an old Yankee spins a yarn and a tale of lobsters gone wrong – potential tropes that are really decoys to lure the reader in and then slam shut the trap.
There are names in this anthology that horror fans will recognize immediately, such as Dudar, John McIlveen ("Teacher's Pet"), Holly Newstein ("The Wait"), Morgan Sylvia ("Agony Chamber"), or Glenn Rolfe ("Death Lights"). But just as importantly, Editor Price has left ample room for a horrifying selection of tales from the next generation of Mainiac writers. And based on this collection, Uncle Stevie may just want to keep any eye over his shoulder.
Northern Frights is the first anthology from the Horror Writers of Maine. It will not be the last.