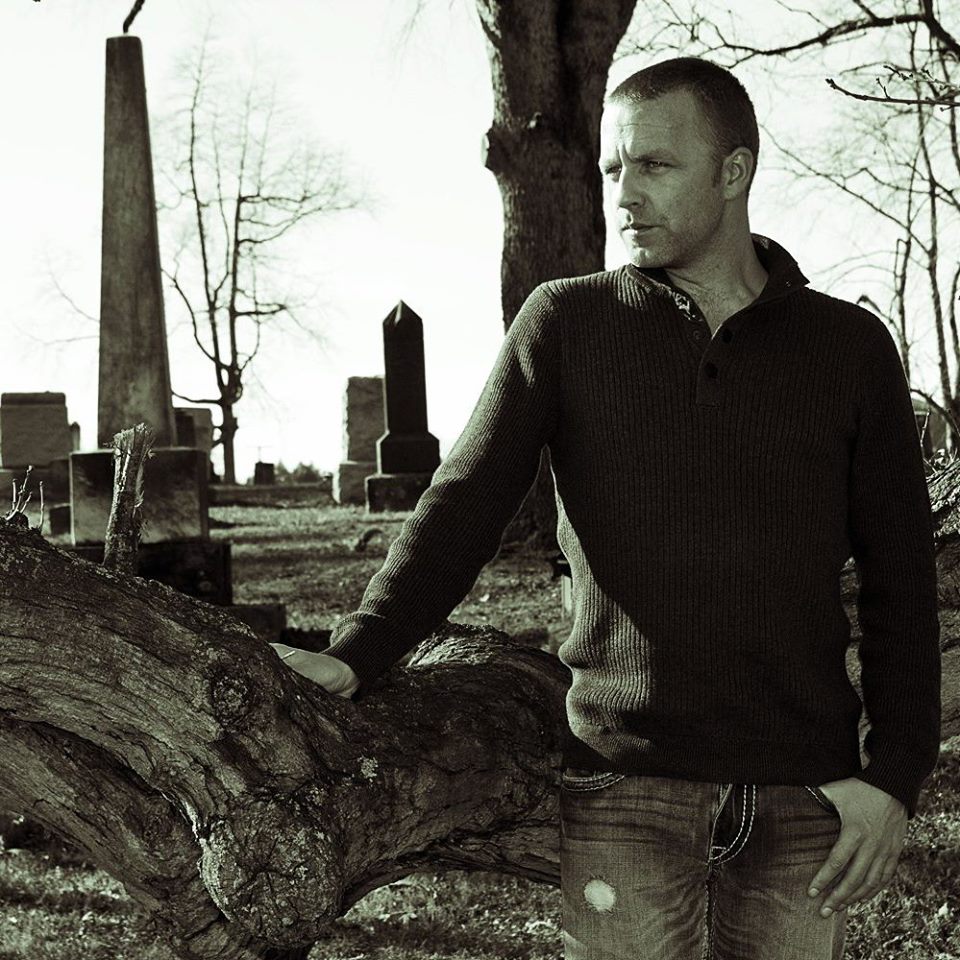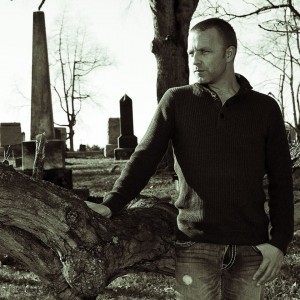 Guest Post by Rob E. Boley
This is one of my final stops on my internet tour to promote my dark fantasy series, The Scary Tales. I've already done a bunch of interviews in the past few weeks, so for this post I wanted to switch things up and take the role of interviewer, as opposed to the interviewee. When I thought about what horror author I'd like to interview, the name at the top of my list was Kealan Patrick Burke.
I first heard about Kealan when I signed up to be a part of the upcoming Stanley Hotel Writers' Retreat, to be held this October at the infamous hotel that inspired Stephen King's The Shining. Kealan's a featured author at the event, so I bought a copy of his novel, Kin. I'm so glad I did. The book absolutely blew me away. It has an opening scene that grabs the reader by the throat and never really lets go. Shortly after reading Kin, I devoured Kealan's Timmy Quinn series, which we'll talk more about below.
Kealan is the Bram Stoker Award-winning author of five novels, more than a hundred short stories, four collections, and editor of four acclaimed anthologies.
This obscenely talented writer was gracious enough to take time out of his busy schedule to answer a few questions. Because I was so impressed with his use of place in the Timmy Quinn series, I focused most of the interview around the theme of location.
Rob E. Boley: The Timmy Quinn novellas could be a master class in matching the perfect setting with a brilliant story. When the first glimmering of a new story idea finds its way into your mind, do you know right away what the setting will be? Or does that come later?
Kealan Patrick Burke: Usually the basic idea for the story comes first: the plot, the characters, and then the world, though of course, that's not always the case. For example, in my recent short story "The Land of Sunshine" and in a novella I'm writing set in the afterlife, the settings pretty much informed the rest of the story. But for the Timmy Quinn series, I knew pretty early on where each story was going to take place. Setting is critical to the atmosphere of a piece; it can also operate as a character in and of itself.
REB: Have you ever had to change a story or novel's setting as you were writing it because the locale wasn't working for some reason?
KPB: I'm sure it's happened more than once, but the only time I clearly recall was with my novella THE TENT, which was initially set in Ireland on a mountain I once climbed with my brother. Indeed the characters were planned as a pair of brothers out hiking when they run afoul of the antagonist. But for whatever reason, the story stalled on me and I had to walk away from it. Then I visited Hocking Hills in Ohio and knew I had my setting. Once that was decided, the rest of the story came very easily, and the brothers became a family lost in the woods.
REB: In the Introduction to Stage Whispers, you wrote about how the setting for Vessels, Blackrock Island, echoed Timmy Quinn's mental state, ". . . his own isolation and the erosion of his mind and body after years of enduring the attention of the dead." Was this a conscious pairing, or was it something that you discovered about the protagonist and setting in the course of writing the story?
KPB: Given what Timmy had been forced to endure at that point, I knew I had to get him away from civilization, somewhere isolated and sparsely populated, a place where the sins of other people's pasts were less likely to haunt him. An island seemed a good fit, and as I know rugged Irish islands better than I do any other kind, it seemed natural to set it there. And as beaten, wind-wracked, and eroded as those places tend to be, it was an easy and an early decision to send him to Blackrock.
REB: A lot of what I've read from you takes place in rural nooks and crannies—be it the backwoods of KIN or the isolated Irish coastal village in THE HIDES. For horror stories, what advantages do you find in these remote settings?
KPB: The most obvious one, frequently employed in horror, is the very thing you mentioned: isolation. Settings in which no help is likely to be found greatly appeal to me because it escalates the dread, reduces the certainty of a positive outcome. Plus I just love to explore these little towns and forgotten places. Thus far almost all of them are places I know. THE HIDES for example is set in Dungarvan, the town in which I grew up, and KIN is set in the fictional town of Elkwood, Alabama, but was inspired by a lot of things I saw on a visit to the backroads and neglected areas of the state. I think, having grown up in a small town, it's where my mind tends to gravitate when I sit down to tell a story.
REB: As a writer, do you ever worry about how the inhabitants of these locales will react to how you depict their home or their fellow citizens? For example, I'm working on a novel right now set here in Ohio, and though it takes places in a fictional town, I've borrowed liberally from places I've visited and lived. I have to admit, more than once I've thought about how friends or family might feel about this. Did you have any anxiety about using your hometown as the setting for The Hides?
KPB: I can honestly say that has never once been a consideration. When I set out to write THE HIDES, I could barely contain my excitement at the thought of populating my hometown with all kinds of malevolent things. And when the book was released, the librarian there wrote to ask me where she could order copies. Once she got them, a ton of people borrowed it and the reception was unanimously positive. The folks there loved having the town as the centerpiece for a ghost story. That being said, I think if you intentionally cast a place or its people in a negative light—even in service to the story—then that would certainly be cause for anxiety. But even then, if someone thinks they're one of your less savory characters, you can always lie. We are, after all, well-trained in the art of deception.
REB: Setting can sometimes become a character of its own. A couple of my favorite examples are Savannah in John Berendt's Midnight in the Garden of Good and Evil or Manderley in Alfred Hitchcock's film Rebecca. What's one of your most favorite or strongest story settings, be it from one of your books or someone else's?
KPB: Midnight in the Garden of Good and Evil is a particularly good example. Cormac McCarthy's The Road and Blood Meridian to me are two poetically horrific portraits of landscapes devastated by man; The Overlook Hotel in King's The Shining, while intended to be a character, was extremely claustrophobic and trapped you inside its ornate hell as if you were the Torrance family; the snowbound town of Milburn in Peter Straub's Ghost Story, Elm Haven in Simmon's Summer of Night, the Northern Passage in the same author's The Terror, Green Town in Bradbury's Something Wicked this Way Comes, the French Alps in Graham Joyce's The Silent Land, the bar in Jack Cady's The Hauntings of Hood Canal, the diner in Charles L. Grant's Raven, Mars in Andy Weir's The Martian…I could go on and on. I'm strongly attracted to books with highly immersive settings, so that tends to take up most of my reading time. The list would be endless. We can discuss it further when I meet you at The Overlook in October.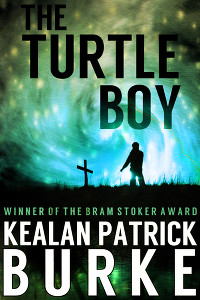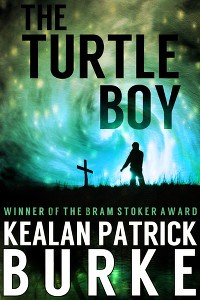 REB: Growing up, I know I had a couple little magical off-the-beaten path wild places where I could go, like the pond in Turtle Boy, be it the sliver of woods across the street from my mom's house or the winding drainage ditch that wound its way back into a patch of forest behind my dad's apartment. Little places like that are fast disappearing. As a parent, do you think today's kids are at a disadvantage, not having access to little haunts like this?
KPB: Absolutely. Technology has made it more tempting for today's kids to Google images of such things or explore them in video games rather than venture outdoors to discover the world for themselves. It's inevitable I suppose and I feel very old even saying it. Still, every time I see a kid out riding his bike or skateboard, I feel encouraged that not all our children will grow up without magic. As great as our imaginations need to be to do what we do, I am ill-equipped to imagine growing up without adventure that doesn't need a controller or an ON button. It saddens me, and the level of nostalgia is almost crippling when I compare the world today to mine of yesteryear. But then, everybody does that eventually, right? And the world keeps moving on. The last time I visited the pond where I set The Turtle Boy, a house loomed over it and the water, now devoid of wildlife, had been dyed green. I guess you let the current take you or get left behind on the shore.
REB: At a time when urban fantasy is so popular, have you encountered any major hurdles sticking to more rural settings?
KPB: I don't tend to write based on what's popular or not, and I'm rarely conscious of what subgenre my work might fit into. I just write. The more constraints you put on yourself as a writer, the harder the job becomes. If I started dictating what I wrote based on trends, I'd be writing sparkly vampire novels years ago. And as soon as my book was published, the trend would be over. Any book can be popular if it's written well (or, as evidenced by Fifty Shades of Grey, even if it isn't) and marketed well, but market trends are almost impossible to predict. I write what I feel compelled to write. The day I write because someone else is making me do it will be the day I hang up my spurs and go wander the earth like Kane in Kung-Fu.
REB: What's the last new place that you visited and thought to yourself, I have to set a story here?
KPB: The Sloss Furnaces in Birmingham, Alabama. As impressive and creepy a structure as it is, it proved even more inspiring on the day I visited because a crew were there setting up for a Halloween ghost tour, none of whom I ever actually saw. There were dismembered body parts and corpses everywhere. I navigated a lot of the lower levels with just the light from my phone and frequently ran face first into desiccated bodies and other unpleasant things that had been hung from the ceiling. I felt like I was on the set of a horror movie…or in a real one.
REB: What's your favorite place? Please describe it in three sentences or less!
KPB: Ireland would be the most obvious one, because of its people, tranquil beauty, history, and because my family still live there. Wherever I end up, I'll always consider it home. Honorable mentions go to Destin, Florida, The Bonneville Salt Flats in Utah, and Wyoming.
REB: If you could visit one place in all the world that you've never been, where would it be?
KPB: Honestly, it's a dream to travel the world, so I'm not sure I could give you a single answer. I'd love to visit the Maldives, China, Japan, South America, Africa, Spain, Greece, Italy, Germany…
REB: What are you working on right now and where is set?
KPB: I'm currently working on two books simultaneously: Night Falls on Memory Lane, which is the spinoff from the Timmy Quinn series, and is set in Columbus, Ohio, and the fictional town of Kincaid, Ohio. The other is Rebirth (working title), the sequel to Kin, which takes place in multiple locations, most notably, another fictional town: Euclid, Kentucky.
REB: For those who are new to your work, kindly give them a place to start. Which of your books would you recommend they pick up first?
KPB: For those who like their horror subtle, I'd suggest The Turtle Boy, the first book in the Timmy Quinn series, which is currently free for digital at all the usual outlets. Otherwise, I'd recommend Kin, which is at the opposite end of the spectrum, but probably my most popular book and the one of which I'm most proud.
REB: Thank you so much for your time, Kealan, and for the many hours of literary bliss. Look forward to meeting you in October!
To learn more about Kealan Patrick Burke, check out his website at http://www.kealanpatrickburke.com/.
Also, you can get to know him on:
Twitter – https://twitter.com/KealanBurke
Facebook – https://www.facebook.com/kealan.burke
About the Interviewer:
About the Author:
Rob E. Boley is the author of The Scary Tales series of novels, featuring mash-ups of your favorite fairy tale characters and classic horror monsters. He grew up in Enon, Ohio, a little town with a big Indian mound. He later earned a B.A. and M.A. in English from Wright State University in Dayton, Ohio. Aside from The Scary Tales series, his fiction has appeared in several markets, including A cappella Zoo, Pseudopod, Clackamas Literary Review, and Best New Werewolf Tales. His stories have won Best in Show in the Sinclair Community College Creative Writing Contest and the Dayton Daily News/Antioch Writers' Workshop Short Story Contest. He lives with his daughter in Dayton, where he works for his alma mater. Each morning and most nights, he enjoys making blank pages darker.
Author Website:
Sign up for Rob E. Boley's REBolution E-newsletter and receive a free short story:
http://www.robboley.com/freestory/
He, too, can be found on social media at:
Twitter  – http://twitter.com/robboley
Facebook – https://www.facebook.com/RobBoleyAuthor