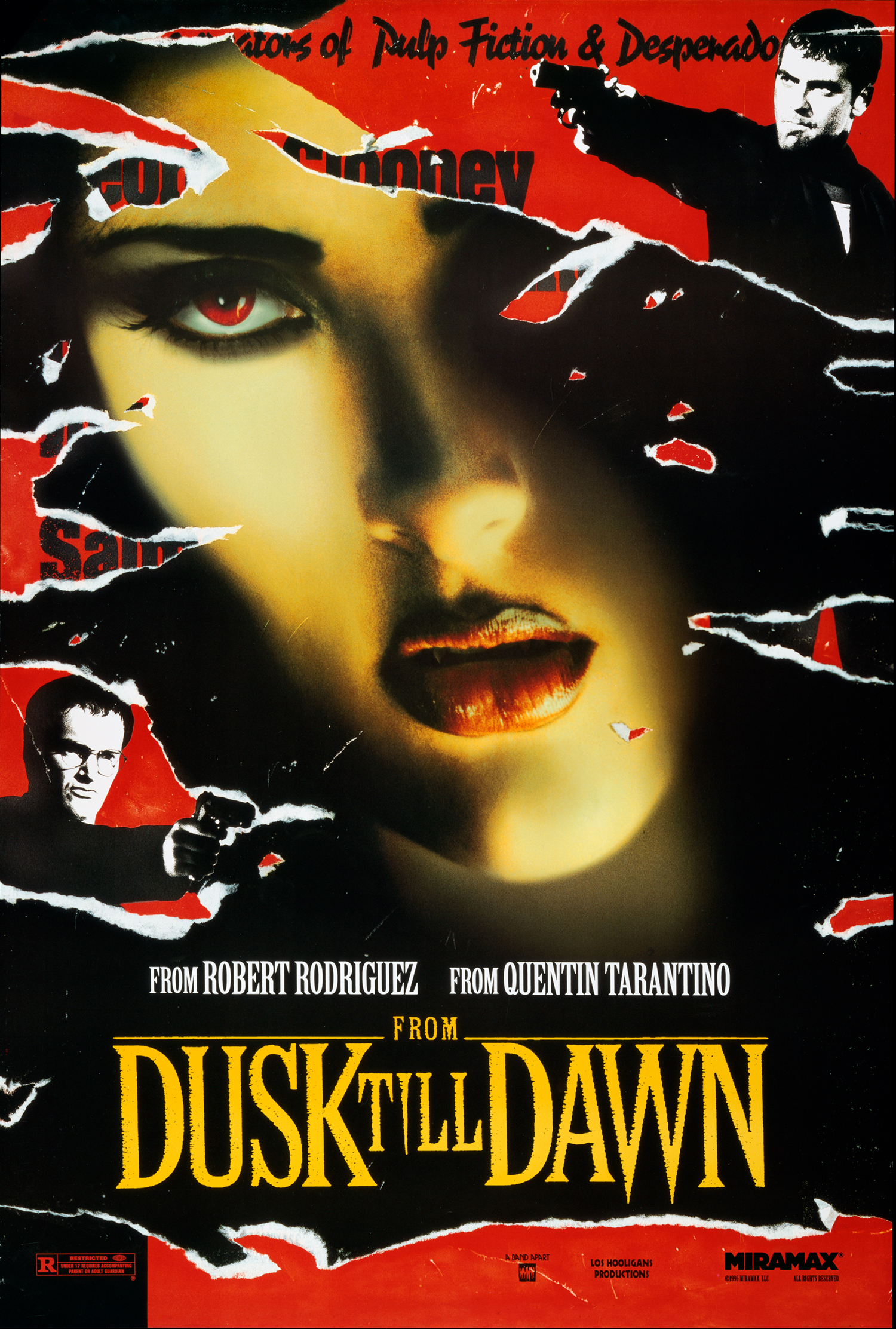 Every year it happens: We get all excited about Halloween … then it just lasts a few hours. This year, Fathom Events and Miramax are helping solve that problem:
From Dusk Till Dawn, the movie that brings vampires, criminals, bikers and families together like no other, is returning to theaters for two days only — Sunday, Nov. 6, and Wednesday, Nov. 9. So don't ruin the fun by following the calendar. Join the Gecko brothers and the Fuller family for a wild ride south of the border to the home of Santanico Pandemonium and the vampires that brought together Quentin Tarantino and Robert Rodriguez for a 20-year partnership that reshaped the movies.
Whether you've seen it over and over or you're a first-timer, From Dusk Till Dawn explodes on the big screen and never lets up, making it a wild ride that's even wilder in theaters.
And now, we have some tickets to give away!
All you have to do is email me (jess [at] journalstone.com) with your full name, and the screening date and time you'd like to attend (according to this list). Three lucky winners will be chosen at random. Good luck!
Open to US residents only. Contest closes Tuesday, November 1st at 12pm CST.