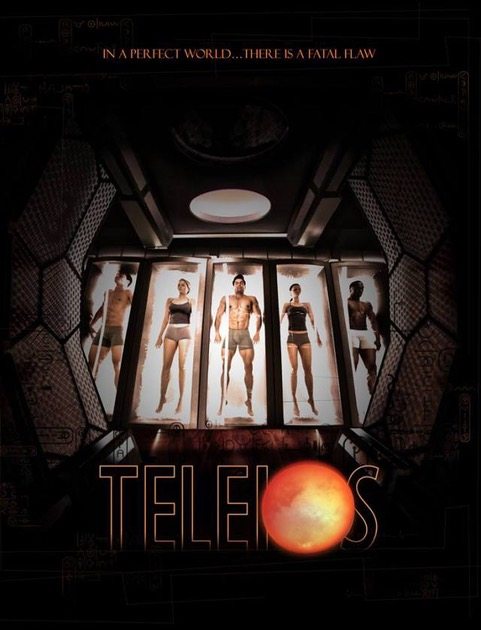 Beyond the Trek (Teleios)
Released February 6th, 2017
Written and Directed by Ian Truitner
Produced by Hayley Helmreich and Matthew S. Gore
Starring Sunny Mabrey, Lance Broadway, T.J. Hoban, Christian Pitre, Mykel Shannon Jenkins, and Weetus Cren
Reviewed by Alyssa Hunt
Dystopian, futuristic issues are pretty much the same as today's: We all want perfection. In Beyond The Trek, or Teleios (the released title), the future is dying. It's up to a special group of humans to venture, two years into space, to retrieve a particular item of cargo that can save planet Earth.
Teleios tells the story of Perfection… sorta. Teleios is the name of the ship, in which genetically modified humans have been sent on an important assignment.
The mission will save the lives of every human being of Earth, but the item they need, the cargo, isn't aboard the ship they've been sent to intercept. And there's none but one man alive, Travis. And for some reason, he's not talking.
The mystery begins in the realization that the crew of the Teleios is perfect. Their make-up allows for them to perform their duties without emotional interruption and supreme efficiency. But when someone begins to forget, and another cries, they realize something's terribly wrong – with them and with the errand.
The movie is visually stunning, and it's not due to an over-abundance of special effects. The things that fascinate are in the background. The story is strong, healthy, and realistic. The acting is primo and the ending was like the New York cheesecake added at the end of my steak dinner. I ate it all and savored every bit!
Teleios is eighty-nine minutes of science fiction thrill and well worth the watch.