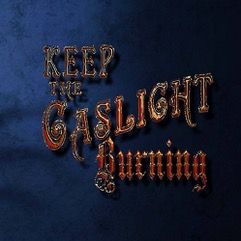 Keep the Gaslight Burning
October 2017
Directed by Lou and Dave Elsey
Produced by Anna and Don Bies
Starring Markie Post, Kate Armstrong Ross, Rick Baker, and Maureen Studer
Based on the story by R. Chetwynd Hayes
Reviewed by A. Renee Hunt
Reviewing 18-minute movies can be difficult, but this one was made easy by an excellent story. Keep the Gaslight Burning is about ghosts, a task, and getting yours in the end. It reminded me of an old episode of The Night Gallery: "The Cemetery." It was haunting and fabulous back then and this short movie carried a similar affect.
The story is about a young woman who goes to work for a woman who is plagued with a curse. She constantly hires a companion, but they leave once she presents them a task that sounds absurd. The new hire's major duty is to continuously place a penny into the machine that keeps the gaslight burning in her boss's bedroom.
Keep the Gaslight Burning is one of those quick movies that you actually like. Though there was a predictable ending, it was entertaining. Also, it helped that Markie Post was the main character. She's excellent, and all this movie did was continue to show how she still shines.
Many do not enjoy short movies, but this one carries a lot of punch. Keep the Gaslight Burning released in October of 2017.