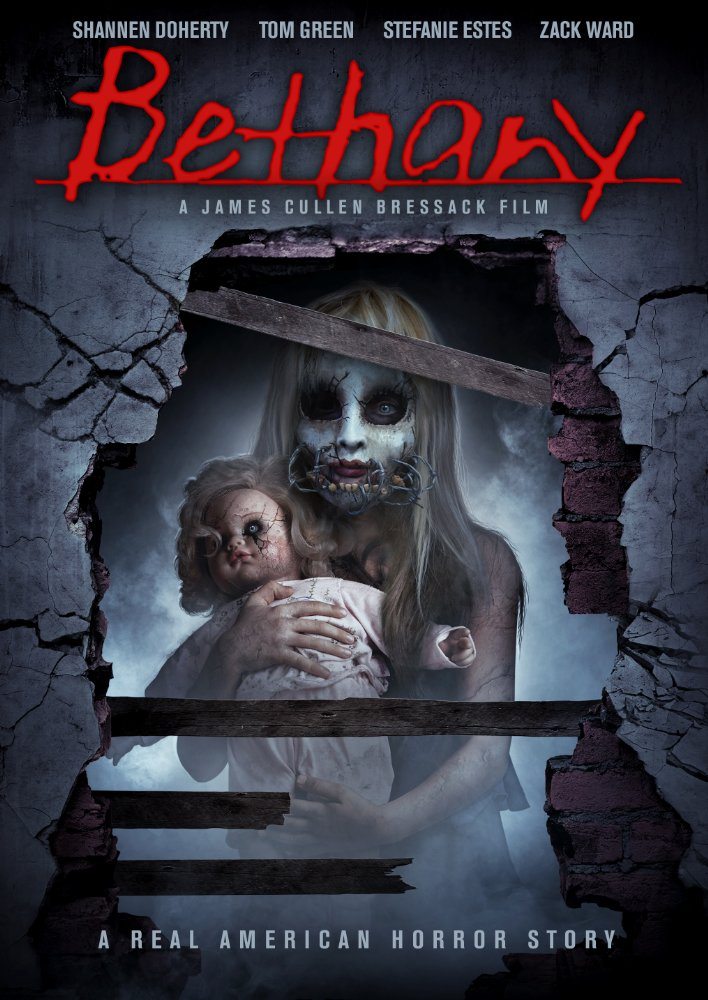 Bethany
Written by James Cullen Bressack and Zack Ward
Directed by James Cullen Bressack
Produced by James Bressack, Shannen Doherty, Zack Ward
Starring Stephanie Estes, Zack Ward, Shannen Doherty and Tom Green
April 2017
Reviewed by A. Renee Hunt
Bethany is a haunting tale of ghosts, delusions, and sloppy cereal eating. Written by James Cullen Bressnick (Hate Crimes, Pernicious, If Looks Could Kill), Bethany sets in motion murder and a slippery slope into insanity.
Bethany and her husband have issues with their marriage, and most stems from Claire's traumatic childhood. From her mother's knit-picking, to pageants and forced piano playing, she isn't sure if her mother loved her or loved to hate her. Yet, when she's the sole beneficiary of her childhood home, she and her husband move right in. And then Claire begins to lose it.
Claire's got secrets. She's such an introvert, that to believe they've been married for anything longer than a year or two is unbelievable. Her depressing childhood, mother issues, and emotional imbalance were obvious and caused her to behave robotically, not in a loving, likable way. It made the movie difficult to enjoy.
Claire's life was riddled with personal gaps, explained through flashbacks. You're allowed to understand why she is the way she is, but doesn't allow you to like her. She came off unpleasant and selfish. She shut her husband out for so long, by the time he was finally thrust into the madness, you aren't interested any more. And the reasoning is important to the story; it explained Claire's haunted behavior!
I have to admit, my favorite part was the cereal scene: crazy and gross best describe it. I found myself replaying it – very entertaining!
Bethany releases April 2017. Be sure to check it out.