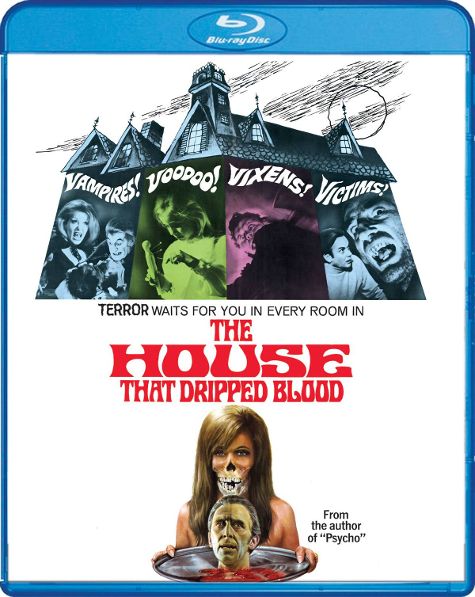 Vampires! Voodoo! Vixens! And Victims! You'll find them all in the 1971 Amicus film THE HOUSE THAT DRIPPED BLOOD. Coming to Blu-ray this Spring and newly-remastered.
A Scotland Yard inspector's search for a missing film star leads him to a haunted house. The house sets the framework for four separate tales of terror written by the author of Psycho, Robert Bloch, and starring horror icons Peter Cushing, Christopher Lee, and Ingrid Pitt. All four stories center on the mysterious fates of tenants who have leased the mansion over the years.
Extras are in progress and will be announced at a later date. National street date is May 8th. However, you can pre-order now directly through us @ https://www.shoutfactory.com/…/the-house-that-dripped-blood…to have the item ship two weeks early!