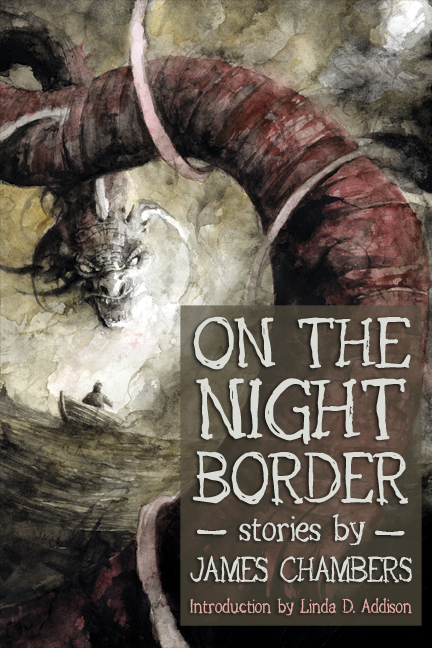 You can now preorder On the Night Border and we're offering free personalization! The first 30 people who order will receive an individual inscription composed by the author. Here is a sample inscription:
This copy of On the Night Border is presented especially to John Smith.
It is #1 of 30 and contains eldritch lyrics last sung in the Aztakea Hills to chaotic melodies known to protect, for a brief time, those travelers bold enough to cross the night border from the dancers in madness so long as the bearer returns before the song ends.