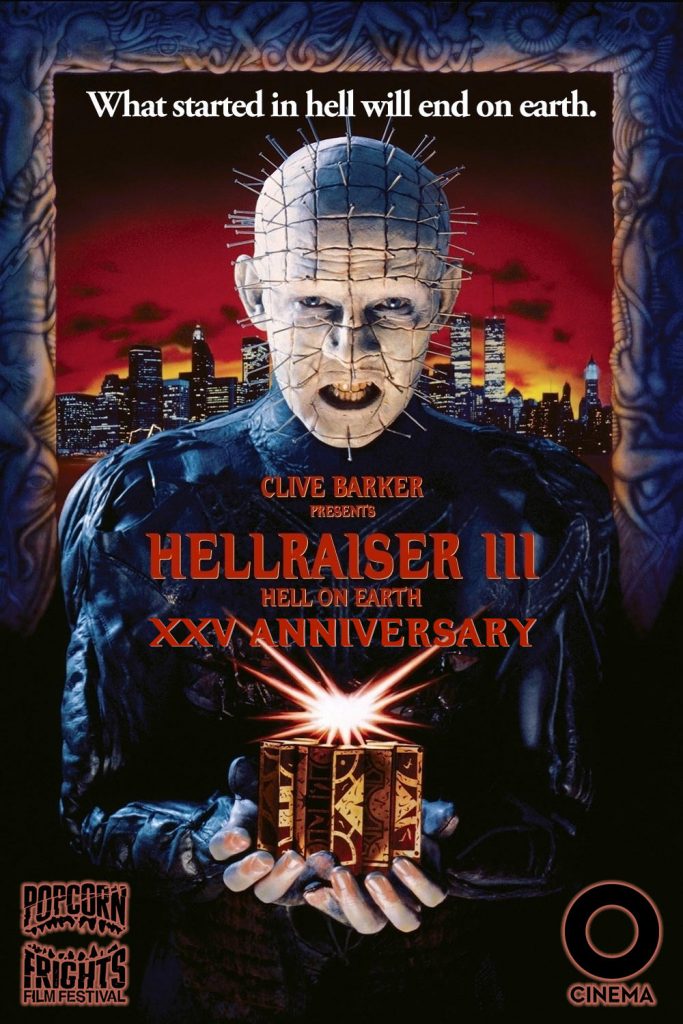 "Popcorn Frights Film Festival is excited to announce that on Thursday, March 2nd, we will be hosting a special 25th Anniversary Screening of Hellraiser III: Hell on Earth. Director Anthony Hickox (Hellraiser III, Waxworks, Warlock: Armageddon) will be in attendance for a post screening Q&A.
The screening will take place at the O Cinema Wynwood theater in Miami, Florida at 9pm.
We have such sights to show you! Come see Pinhead and his cenobites on the big screen in a newly restored 2K presentation of the original theatrical cut. From horror legend Clive Barker comes the ultimate in fear! Some call him the Black Prince of Hell. Some call him the Angel of Suffering. For horror fans everywhere, he's Pinhead, the spike-faced minion of evil with a bloodlust for human souls. Now Pinhead's back in the most diabolical Hellraiser of them all — HELLRAISER III: HELL ON EARTH!
Link for Tickets https://www.o-cinema.org/event/hellraiser-3/