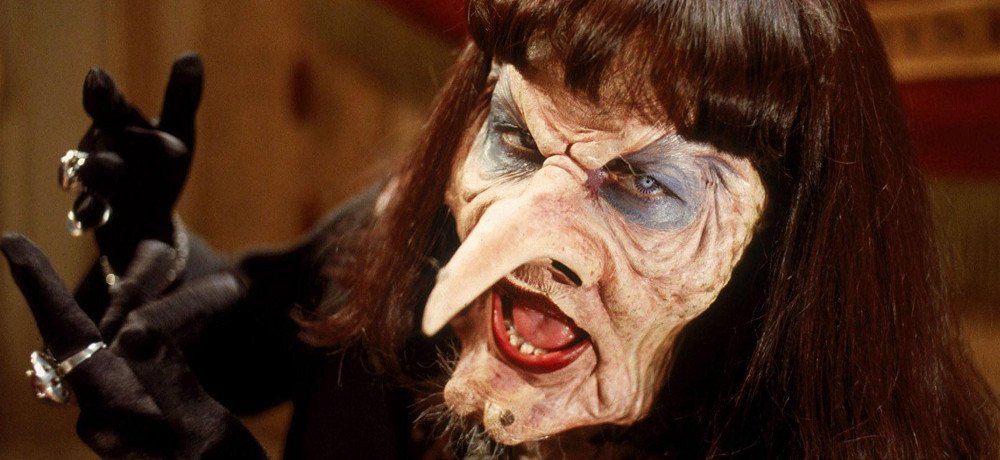 "NEW 2019 1080p HD MASTER!
THE WITCHES (1990)
Run Time 92:00
Subtitles English SDH
Sound Quality DTS HD-Master Audio 2.0 – English
Aspect Ratio 1.85:1, 16 X 9 WIDESCREEN
Product Color COLOR
Disc Configuration BD 50
From Snow White and the Seven Dwarfs to The Wizard of Oz, many classic tales through the centuries wouldn't be half as exciting without the devious doings of a witch. Now add another to the venerable tradition of stories that deliver family fun every witch way, a collaboration combining the effects wizardry of executive producer Jim Henson and the imagination of Willy Wonka creator Roald Dahl.
Academy Award® winner* Anjelica Huston won the Los Angeles and National Society of Film Critics Best Actress awards for her marvelous work as the Grand High Witch in this enchanting fable directed by Nicolas Roeg. Jasen Fisher plays Luke, the 9-year-old boy who must foil the plans of a society of witches to turn the world's children into mice. It won't be easy: They've already transformed him into one! But some big, bad witches may be no match for the resourcefulness of a single tiny rodent."