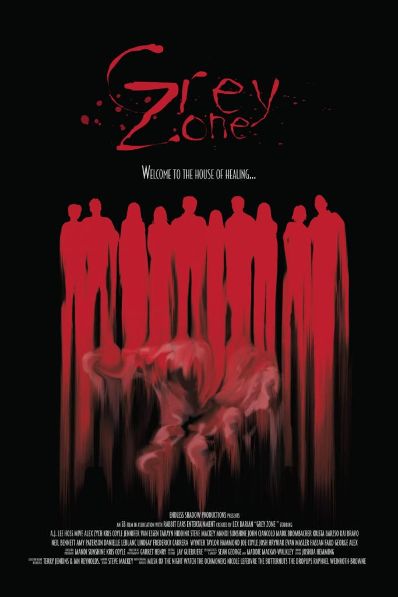 A notorious doctor invites a group of troubled patients over to his private home for a weekend of therapy to overcome their fears. They soon realize that the only thing they need to fear is themselves and nothing is as it seems.
Grey Zone is a Horror/Dark Comedy film featuring a wonderfully talented ensemble cast and a completely original soundtrack of up-and-coming artists that sets it apart from many other films of the genre.
The film has been nominated for 11 awards including Best Horror Film in a variety of film festivals and combines equal doses of horror, comedy, gore, and shock!