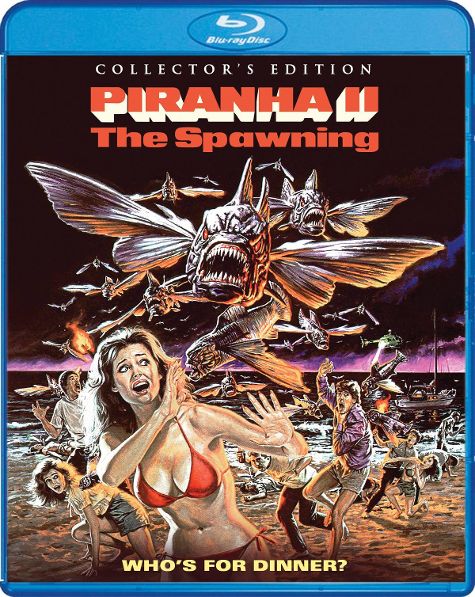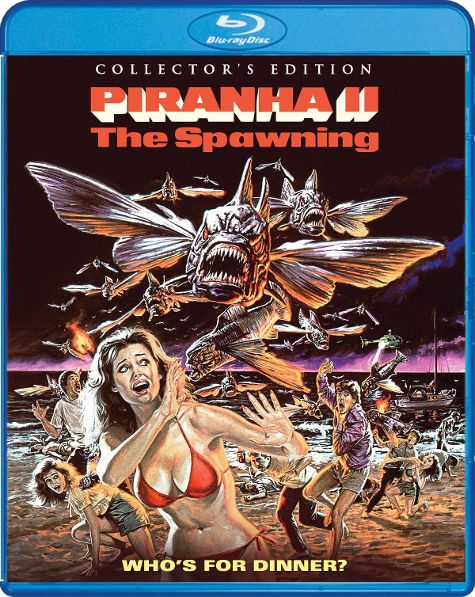 Look what we reeled back in! James Cameron's flying-fish-fest PIRANHA II: THE SPAWNING is back on our schedule with a planned Summer date of July 31.
As many of you recall, we announced the film way back for a January release but had to halt it due to some unforeseen issues that popped up soon after that announce. Thankfully, we were able to resolve them.
Extras will be announced at a later date. Pre-order the Blu-ray now from us directly for early shipping @ https://www.shoutfactory.com/…/piranha-ii-the-spawning-coll…"
Synopsis:
It may seem like paradise, but just off shore, a new brand of terror has been unleashed …
While investigating the mysterious death of a diver, scuba instructor Anne Kimbrough (Tricia O'Neil, Are You In The House Alone?) makes a horrific discovery: mutated piranhas, with wings that enable them to fly, are responsible for the death. As the body count rises, Anne desperately tries to convince the manager of the resort to call off the annual fish fry on the beach, but he's determined to give his guests the ultimate feeding frenzy. This exciting sequel to Joe Dante's original Piranha also stars Lance Henriksen (Aliens, The Terminator) and is the directorial debut of James Cameron (Avatar, The Terminator, Aliens).