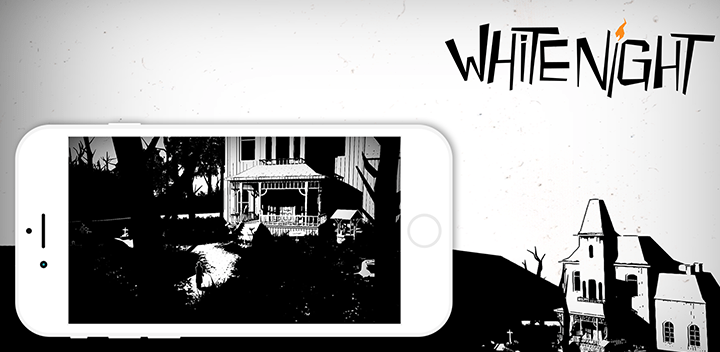 Playdigious, the mobile publisher behind Mini Metro and Evoland, along with OSome Studio, the developers of the critically acclaimed White Night – "Best Project GC 2013", "Best In Play GDC 2014" – are thrilled to announce that the very unique Black & White horror game is arriving on mobiles and tablets this fall.
Pre-register for an exclusive OST  Click here…
White Night is a narrative survival horror game that takes place in the noir-era of the 1930s. Unique with its art style and spooky ambience, it's a crossroad between a book, a movie, and a video game.
Unveil the mystery of the mansion you're stranded in. Little by little, investigate, gather info, and discover what lurks in the dark…
Originally released on PC & consoles, White Night received many honors. It is now in its final phases of true adaptation for mobile with a brand new version that features revamped controls, and an adjusted saving system as well as an overhauled interface.
For all of you who seek a premium scary game experience, pre-register now, be the first to know when it's available and receive an exclusive soundtrack of the game.
Pre-register here:   Link…