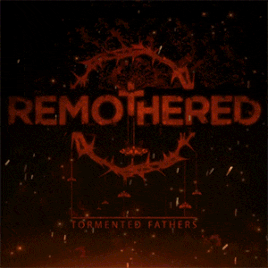 Darril Arts and Stormind Games are thrilled to announce that the first title of the survival horror trilogy Remothered has been submitted on Steam Greenlight.
Remothered: Tormented Fathers is close to the final development stage: receiving the approval from the community will allow the title to appear on the largest digital distribution platform for PC gaming.
For this occasion, Darril Arts and Stormind Games have presented new graphic material that focuses on the gameplay and that shows new features.
Thanks to the new trailer and the new screenshots, Steam users now have more information to evaluate Remothered: Tormented Fathers.
GAMEPLAY
Player-enemy interaction, hide & seek combo, stealth strategy, artificial intelligence and so on. After watching the new footage, gamers will have a clearer idea about how the final gameplay will look like.
CUTSCENES
The game has a strong cinematic inspiration. You'll discover something more about the atmosphere, the story and the direction of Chris Darril. The trailer itself has a movie-like feel.
GUI
For the first time, gamers will have a glimpse on the graphic interface of Remothered: Tormented Fathers. In the game, there are circumstances where you need to act quickly. Developers have focused on delivering a polite and clean interface to help the player to understand what is going on.
SOUNDTRACK
The music composed by Nobuko Toda and Luca Balboni is going to enhance the dark atmosphere within the game. Previously unreleased clips from the soundtrack are unveiled in the trailer.
CHARACTERS' VOICES
The voice-over actors involved in Remothered: Tormented Fathers are among the most known in the videogame industry. Gamers can listen to the voices of Rosemary and Richard Felton for the first time ever.
The project Remothered is the brainchild of Chris Darril. In 2015, the Italian game designer funds Darril Arts and partners up with Stormind Games for the development of the game. This collaboration gives birth to Remothered: Tormented Fathers, an authentic and interactive psychological horror game with strong cinematic inspiration and extreme gameplay.
Remothered: Tormented Fathers is scheduled for a 2017 release for PC and PlayStation 4. Darril Arts and Stormind Games hope that the fans of Remothered will support the Greenlight submission and will help the game to be released on Steam.
Visit the following page to vote YES for Remothered: Tormented Fathers and help Darril Arts and Stormind Games to reach their goal: http://steamcommunity.com/sharedfiles/filedetails/?id=860982470