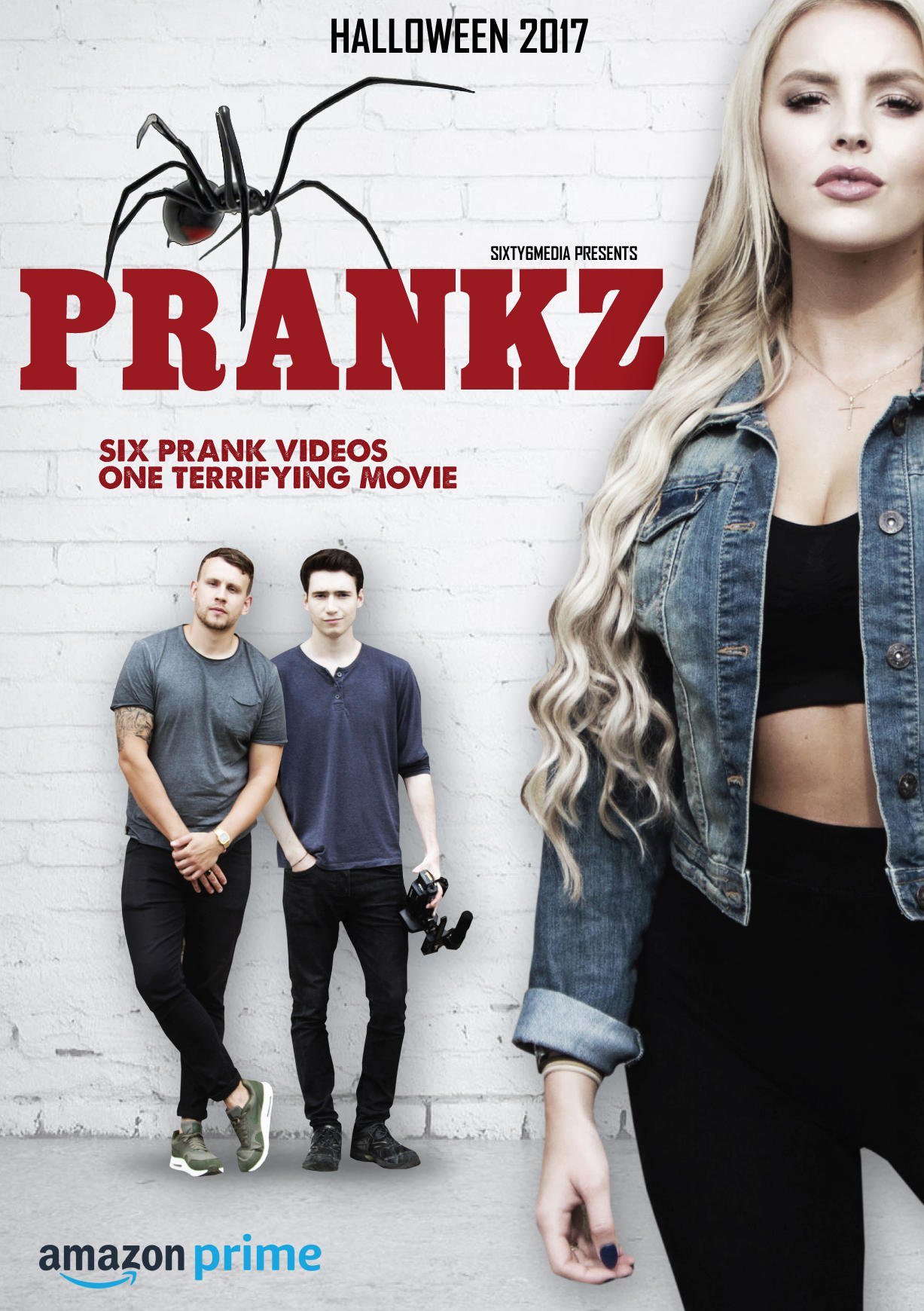 SIXTY6MEDIA FILM Presents PRANKZ available on Amazon Prime / Amazon Video from 21st October 2017.
Prankz tells the story of a young soccer player and his girlfriend who have become YouTube sensations pranking each other mercilessly online. The film, shot entirely by the cast, features six of these videos cut together to create a modern take on the found footage genre.
Shot in the UK this year, the movie features X-Factor star Betsy-Blue English alongside a young cast of fresh British talent.
Prankz is written and directed by Warren Dudley who said of shooting his third feature, "I love the first-person style of shooting horror, but genuinely feel that big budgets get in the way. So, with a budget of about $1500, we hired a couple of cameras, and set up a series of genuine scares." He added, "the reactions you see on screen are real. The guys really had no idea what was around the corner!"
Prankz is Warren Dudley's third feature and follows 2015's first-person horror The Cutting Room and 2016's single-actor / single-location thriller Cage. Warren is also the writer on The Bromley Boys – a football memoir set in the 1970s starring Alan Davies and Martine McCutcheon which is set for a UK cinema release in early 2018.