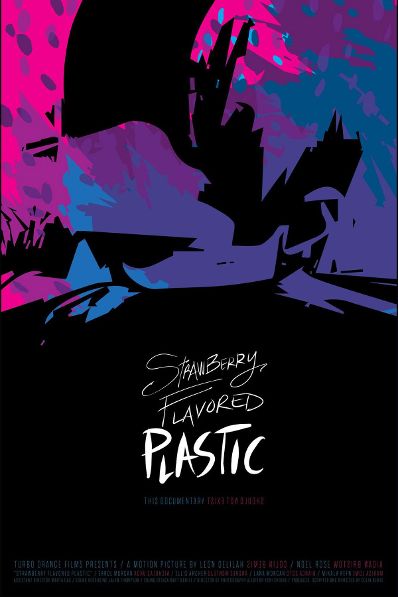 Strawberry Flavored Plastic will be released on January 23rd, 2018!!!
It will be available on Amazon, exclusively. Many more details coming soon, including a trailer.
ENDLESS gratitude to everybody that made this film what it was, and for everyone's continuous support. We are so excited at the opportunity of sharing this film with you all!
SYNOPSIS:
When Errol and Ellis, two aspiring documentarians embarking on their first feature, put out a feeler to their local community for individuals with interesting stories, they hear back from and settle on the tale of Noel, a man who has just been released from prison after a nine-year incarceration for a crime of passion. After several weeks of shooting have passed, they inadvertently discover through late due diligence that Noel's story is fabricated: he has never been to prison. They soon find out that he is an at-large and very active serial killer who has never been apprehended by authorities. Now too entangled and implicit in Noel's horrific goings-on, the duo is stuck between deciding on the right thing to do and possibly making the most sensationalized and infamous documentary ever made. They make their decision: to keep filming, and events spin increasingly and wildly out of control. A sentimental, funny, and philosophical horror-doc, this gripping and terrifying tale of a charming yet impulsive maniac is a genre-bending "horror neo-noir," unlike anything that has ever been made.