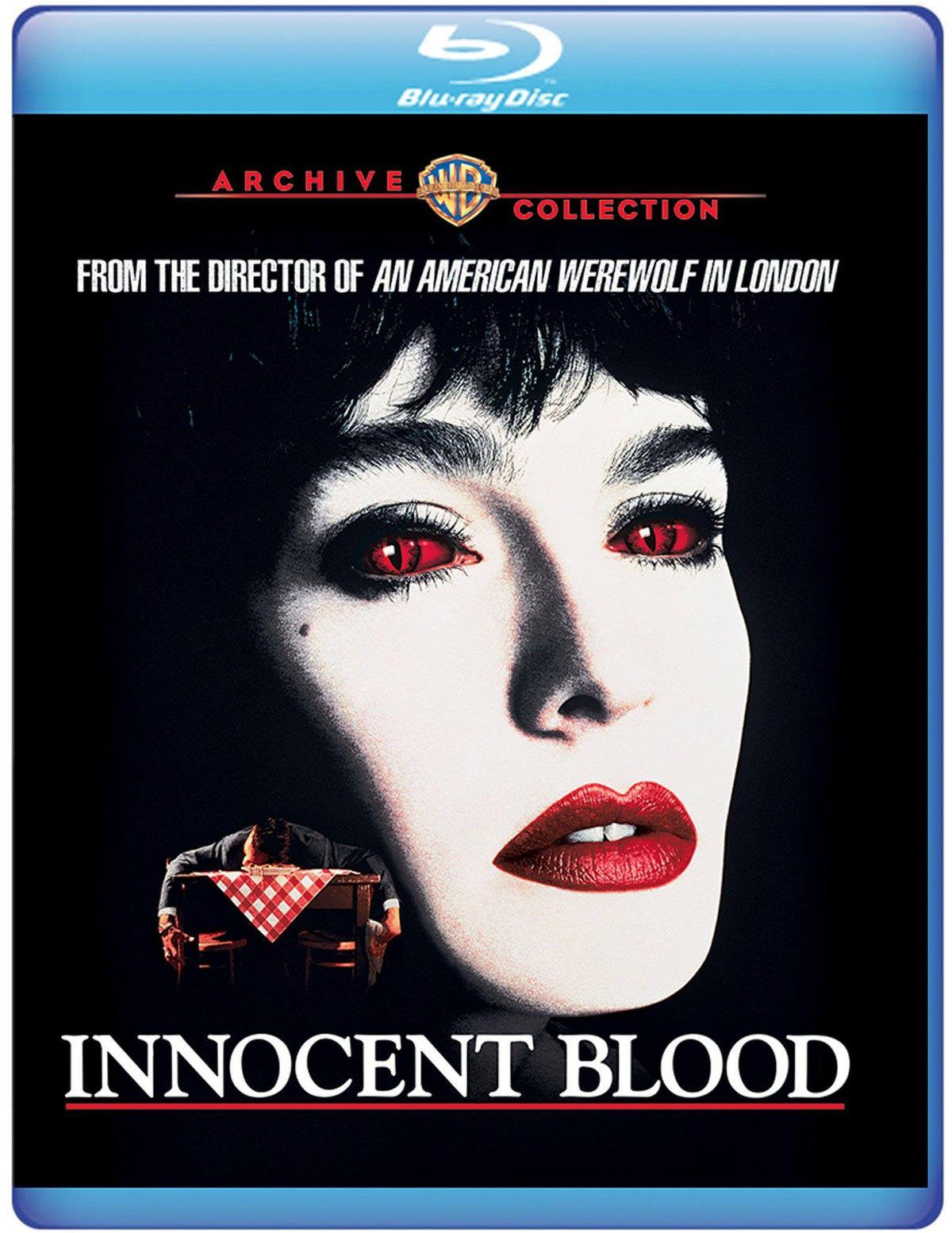 INNOCENT BLOOD (1992)
NEW 2017 1080p HD REMASTER
Run Time 115:00 International Version (UNRATED)
Subtitles English SDH
DTS HD-Master Audio 2.0 Stereo – English
16 X 9 WIDESCREEN, ORIGINAL ASPECT RATIO – 1.78:1
COLOR
BD 50
Special Features:
This ghoul just wants to have fun! She also wants an occasional bad guy to sink her fangs into – because she never, ever takes Innocent Blood.
Anne Parillaud is Marie, a vampire who imperils Pittsburgh when she fails to kill off one of her victims, mob boss Sal Macelli (Robert Loggia). Sal realizes what a lucky stiff he is: a vampire with deadly powers! If Marie and her undercover cop boyfriend (Anthony LaPaglia) can't stop the mobster's new "family" of goons, Pittsburgh will be the pits. As in his An American Werewolf in London, director John Landis saw in Michael Wolk's script many "possibilities to be outrageous" – and transforms them into outrageous screen reality. With more than two minutes of never-seen-in-the-US footage, Innocent Blood is ready to drain you like never before!