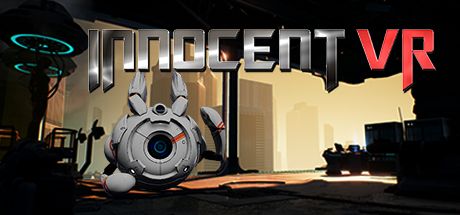 Nuclear Studio, one of the subsidiaries VR game studio of Ninedvr has announced that the game will go into Early Access on steam on February 26th , 2018.
Nuclear Studio, an experienced VR developer team, it is noteworthy that this is not the first VR game they develop; nevertheless, it is their biggest project that through working hard day and night finally it is getting release on steam.
"Innocent is a puzzle adventure game with intense game storyline. We pay much attention on puzzle design," a Nuclear Studio spokesperson said. "The dedicated mechanisms used in imaginative ways will impress player each step of the way. This is not a typical room escape game, which just escape from one room, but escape from the run-down earth, find a way to survive."
In the year of 2218, Earth has been devastated by natural disaster caused by excessive logging and destruction of natural resources. Unknown viruses have filled every corner of the world with raging mutated creatures. The most terrible of such viruses is known as "carbonized disease" and is the greatest threat to humanity ever known. Infection with this disease will cause a human to carbonize from the inside out without ever rotting, or as some will put it "coke." Embark on an adventure filled with challenging puzzles to solve, avoiding crisis and solving the riddle of this carbonation while unlocking the mystery of these natural disasters.
Innocent, developed by Nuclear Studio-an experienced developer team belongs to NinedVR. By adopting Unreal Engine 4 on the game, the developer ensures the game quality is AAA. In the circumstances of VR mode, the game is still able to maintain high-quality performance.
It is like the final scene of a disaster movie <2012>; you will be fully immersed in a world where the fate of humanity rests solely on you. You were chose to save the humanity and the earth. How to retrieve the serious consequences? Give a chance to humanity to start over or destroy all to prevent the tragedy to repeat? All the answer will be revealed in the game.
Innocent will come to Steam Early Access on 26th February, 2018 , currently, the store preview page is available on steam now, if you would like to know more, please visit http://store.steampowered.com/app/790570/Innocent/