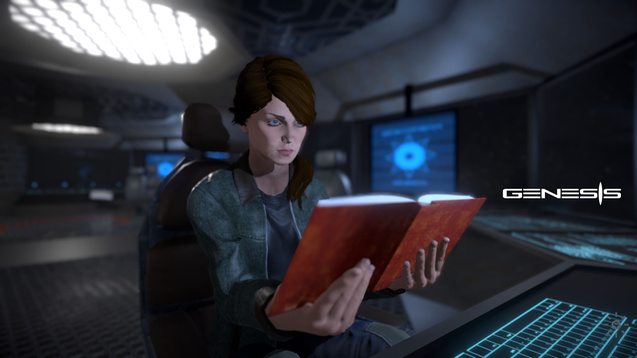 In collaboration with Red Sweater Studios, LucasGame Studios has published Genesis, a survival-horror based game on Kickstarter and Steam Greenlight.
"After two months of hard work and dedication, Luke and I were successfully able to bring our idea into reality and share it with the world." – David Kubala, Red Sweater Studios
Set in the not-too-distant future, Genesis focuses on Andrea Winter, captain of the ACS Genesis, a colony ship sent out by the Aurora Corporation. Earth could no longer sustain life, so the Aurora Corporation sent out thousands of scouting ships to find a new home for humanity. No ships sent a signal back to Earth—except the ACS Echo.
A partial transmission was sent back to confirm an exoplanet candidate, but nobody could find out why. Therefore, the ACS Genesis was sent out to investigate. The crew of the ACS Genesis soon finds out that the transmission sent by the Echo—was one of distress.
Dave and Luke aim to raise $12,500 from Kickstarter to successfully complete the game. A link to the Kickstarter page containing more info about the game and its budget can be found here.
A link to the game's Greenlight page can be found here.