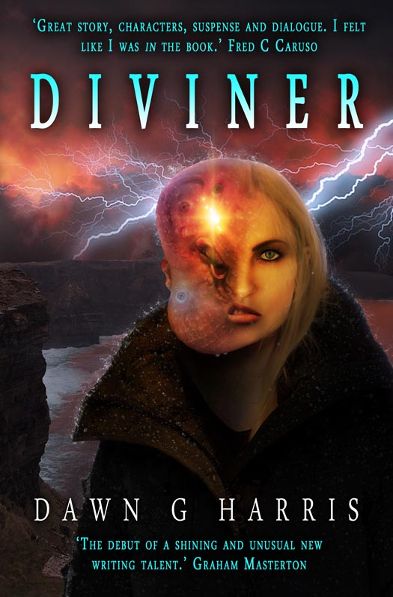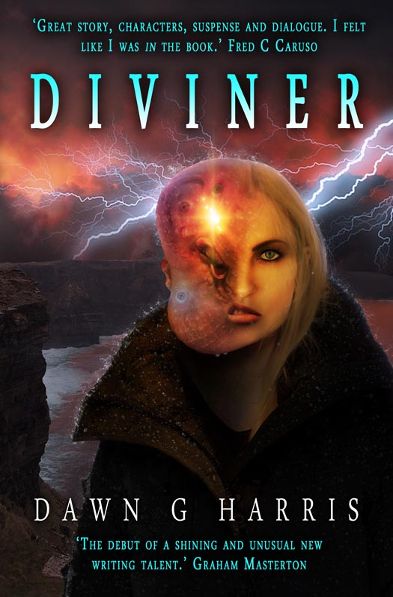 DIVINER
By Dawn G Harris
ISBN: 978-1-84583-125-7
£12.99 p/b
Clarissa Davenpo­rt has two problems. The first is that her childhood 'talent' of being able to see people's true characters reflected on their faces has alarmingly returned. The second is that she is being stalked by a terrifying ethereal child – a boy – who appears unexpectedly, and always with malicious intent. And then, the horrific deaths start. Challenges of daily life become shadowed by his evil and her need to exude strengths she didn't know she had.
What is the connection between Clarissa's 'gift' of being a Diviner, and the violent deaths of people she loves? What does an old mystical book written in Greek have to do with it all? Who is really hunting her and what will she learn?
To find the answers, Clarissa must look to her past, and discover the secret of the ancient power which stalks her.
'Great story, characters, suspense and dialogue. I felt like I was in the book.' Fred C Caruso
'The debut of a shining and unusual new writing talent.' Graham Masterton
'A debut novel that pushes Dawn G Harris into the pantheon of British writers of menace.' Michael Halperin
'A compellingly inventive read – a psychic nightmare that gives us uncanny glimpses of the truth and snares us with a web of mystery before revealing the dark side of a favourite myth.' Ramsey Campbell