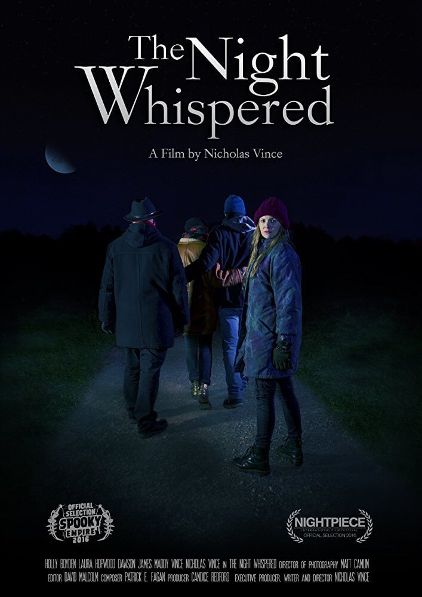 Nicholas Vince, best known for playing The Chatterer in Clive Barker's Hellraiser, releases his first short film as writer and director, The Night Whispered, online at Reelhouse on Halloween.
The film tells of three friends who miss the last tram home and decide to take a shortcut through a dark country park. Uninvited, a sinister man (played by Vince) and his dog join them. In the park, one hears a whisper, turns and vanishes. The others search, until they too hear whispers.
Nicholas said, "We filmed on a night when the temperature dropped to zero degrees Celsius, so our breath frosted. Luckily, that helps sell why the friends would abandon the brightly lit streets to take a short cut home. The film is a 'chilling ghost story."
The film has screened at festivals in the USA, France and UK with a screening before the smash hit Get Out.
You can rent (USD $1.49), buy (USD $2.49) or buy with extras (USD $2.99) which includes the making-of documentary Bloody Hell It's Cold!, the shooting script, storyboard, BTS photos, and other extras.
Purchase or rent the film at: https://www.reelhouse.org/nicholasvince/the-night-whispered/purchase/buy