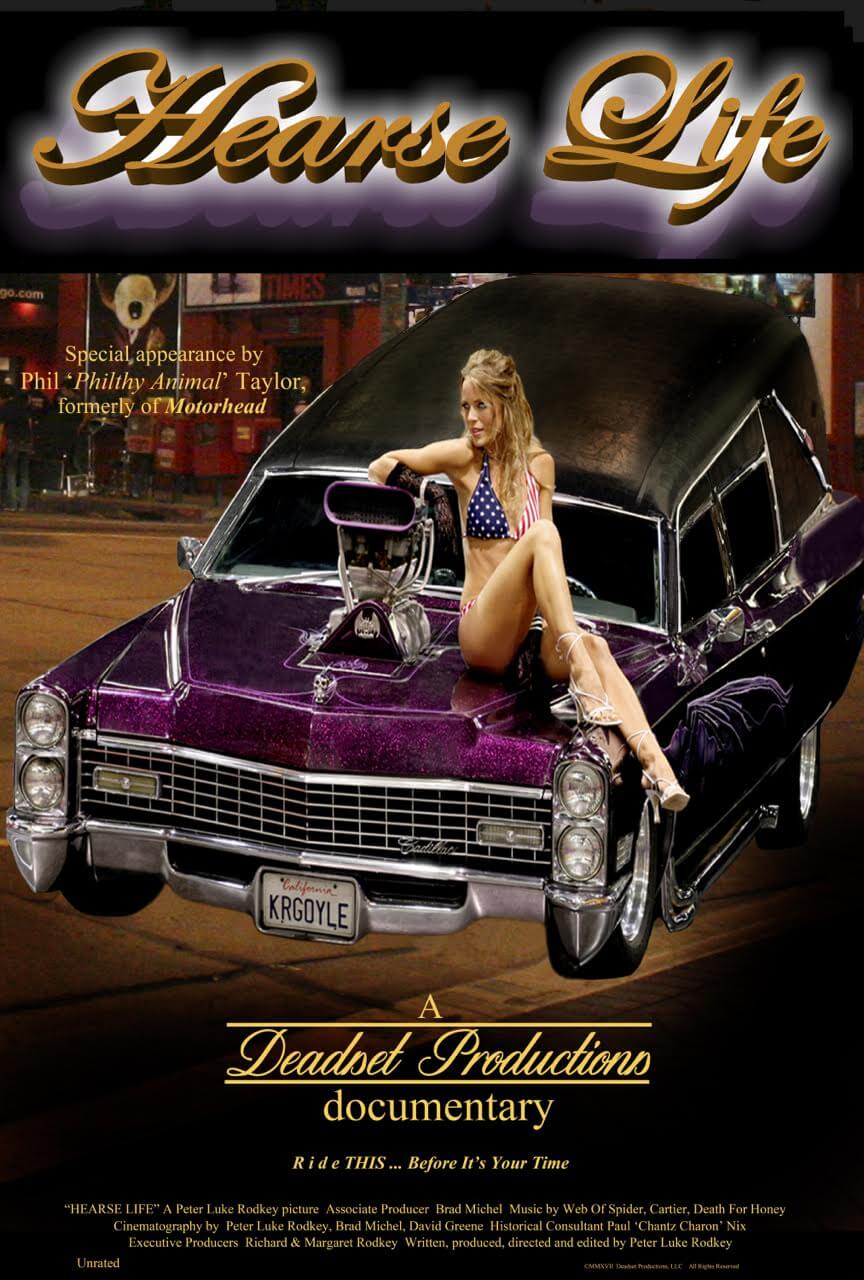 Hearse Life, from Deadset Productions and Michel Productions, is a new feature-length documentary like no other above ground! Over ten years in the making, Hearse Life offers something to enlighten, amuse, or even offend any and all viewers.
Created by Peter Luke Rodkey, Hearse Life is a stylish and provocative documentary chronicling the funeral coach history from the late 1800's to the present day, tracing the story of these unique, professional vehicles' owners and dealers, the evolving of hearse clubs, and their offbeat sub-culture. This cutting edge film also highlights an array of human reactions – shock, disgust, comic relief, even sex appeal – to many classic, antique, and custom hearses, including the filmmaker's own.
This is not yet another over-produced, so-called modestly budgeted documentary affair. No… Hearse Life is true, no b.s. guerilla filmmaking at its most grassroots undertaking.
Don't own or even like hearses? Do you think hearses and/or their private owners are sick? Morbid? Too much of a "shock doc?" Well, take a look anyway, and unearth this cinematic gem!
Take a break from all those mega-million-dollar, over-hyped mainstream movies (which look like they were practically shot inside a computer!), and rest assured that no hearses were harmed in the making of the picture.
The Rolling Dead are here!!! Hearse Life is a true heavy metal-on-wheels showcase that very proudly features the late, great Phil "Philthy Animal" Taylor, formerly of Motorhead!
So don't wait until you die to experience the motion picture ride of your life! Look for the DVD soon!