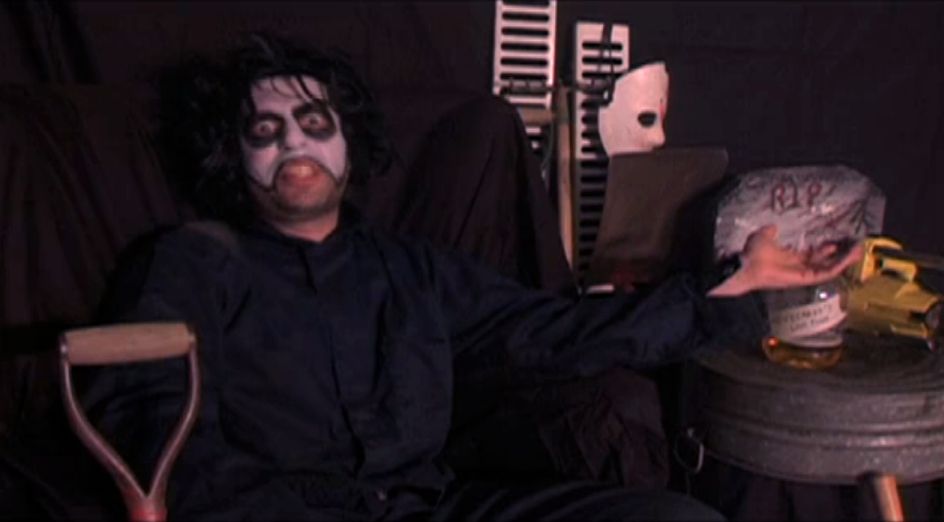 Our Horror Host Show Web Series, Mausoleum of The Macabre, hosted by Needles The Gravedigger, has posted our 12th Episode which is a tribute to "Street Trash." The episode features the great short film, MAISIE, directed by Ray Sullivan, a VHS Review Corner, and more! Please consider posting our video and sharing it with your readers.
Needles the Gravedigger is back with more and he now has corporate sponsorship! This episode is jam packed with goodies. Featuring the music video by Digital Youth, "Why Should It Be So Complicated?" and the short horror film, Maisie, directed by Ray Sullivan – which will be sure to send chills up your spine!
MOTM, Epi 12 – the bOOZE special from Needles The Gravedigger on Vimeo.