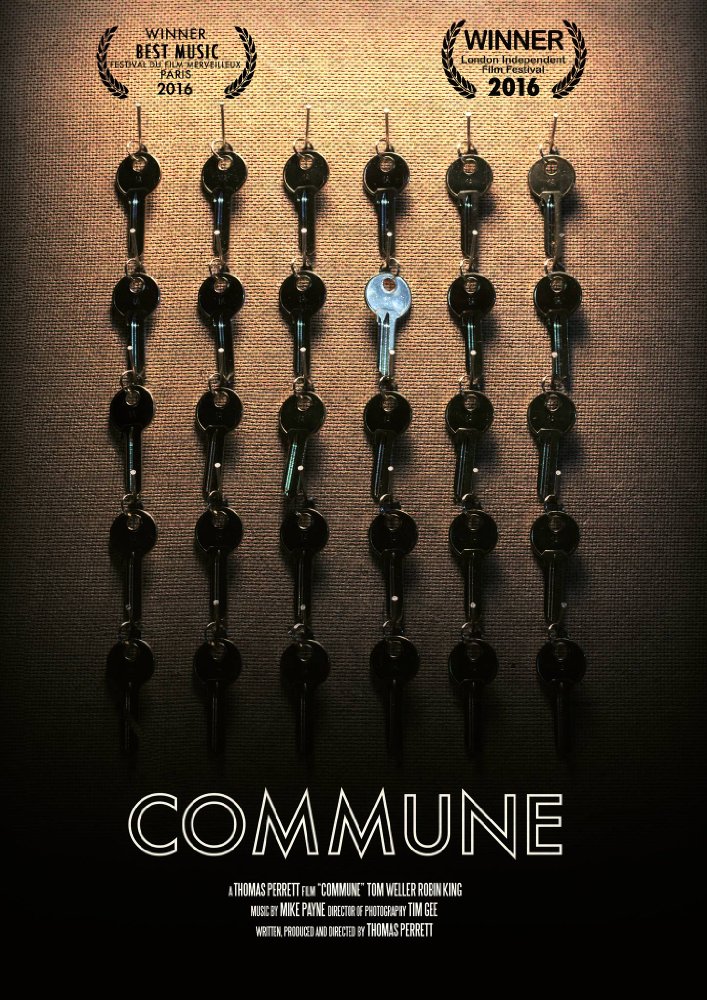 BRITISH HORROR SHORT
COMMUNE
HAUNTS VIEWERS IN THE FILM FESTIVAL CIRCUIT
Award-winning British filmmaker Thomas Perrett has been a freelance editor in London for over a decade. When he recently discovered an unusual location, he was inspired to direct again. Fifteen years after his first film Hindsight was released, Perrett helmed his second movie; a spooky psychological horror short called Commune.
Commune tells the story of Tom, a lonely man who takes a job as the guardian of a rundown London house. Charged with keeping the property secure, he soon realizes that it's not the building that needs protecting, but himself. A malevolent dark cult from the past resides within the walls and they are hunting for new members. Over three terrifying nights they'll stop at nothing to make you… Join Us!
Commune has already garnered four awards, including Best Short Horror Film at its premiere at the London Independent Film Festival and the Silver Award at the Spotlight Horror Awards, in Atlanta, U.S.A., to name a few.
This unique scary tale continues to travel the film festival circuit with upcoming screenings in the new year:
January 9th at 10:00am
Idyllwild International Festival of Cinema, California, U.S.A.
January 13th at 11:00pm
London Short Film Festival, London, U.K.
January 21st at 5:30pm
Horror On Sea Film Festival, Essex, U.K.
Starring Tom Weller and written, produced, directed, and edited by Thomas Perrett, Commune unites a handful of creatives collected by Perrett during his time as an editor in London's Soho. Lensed by Tim Gee, graded by Andrew Daniel, sound designed by Robin Green, with an original score composed by Mike Payne.
To find out more about Commune, full list of awards, and its tour calendar, please follow them on social media:
Facebook: http://www.facebook.com/CommuneShortFilm
Twitter: @Commune_Film
Hashtag: #JoinUs
COMMUNE // Short Horror Film Trailer from Tom Perrett on Vimeo.