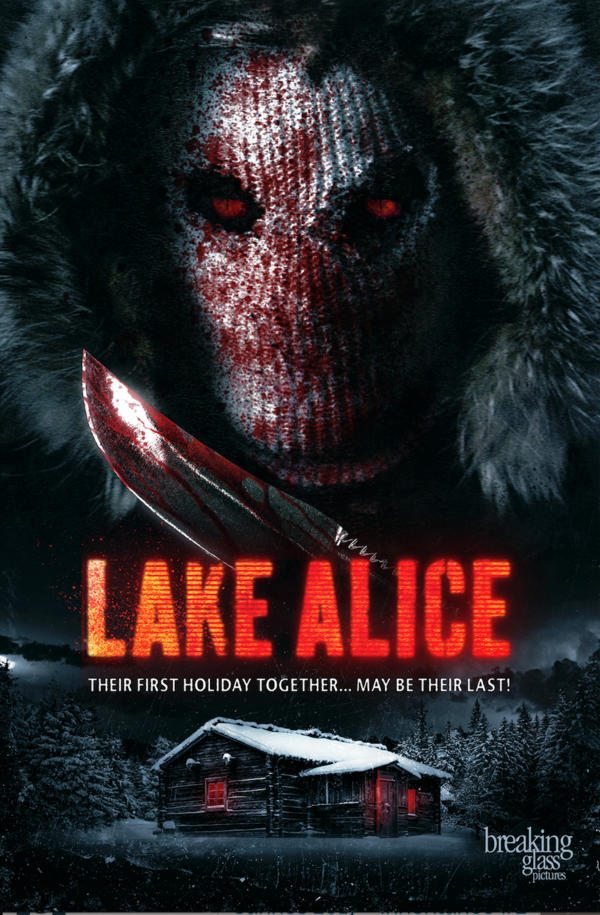 Breaking Glass Pictures has acquired North American rights to Ben Milliken's shrouded slasher mystery LAKE ALICE, starring Brando Eaton (Dexter, American Sniper). Breaking Glass acquired the North American rights to the film in February in a deal negotiated between Breaking Glass CEO Rich Wolff and Luke Taylor and Matthew Helderman of Bondit Media Capital. Breaking Glass will release the film on DVD and all major North American VOD platforms July 18, 2017.
Along with Eaton, LAKE ALICE also stars Eileen Dietz (The Exorcist, General Hospital),Peter O'Brien (X-Men Origins: Wolverine, The Return), Caroline Tudor (Mortal Combat: Legacy), Brad Schmidt (House of Lies), Laura Niemi (Jobs), and Michael Shamus Wiles (Breaking Bad). LAKE ALICE held its world premiere at the IndieLounge. The film is written by Stevie Jane Miller and directed by Ben Milliken.
LAKE ALICE follows Ryan Emerson (Schmidt) who, while meeting his girlfriend Sarah's (Tudor) family for the first time, must prove his intentions and win the approval of her father, Greg (O'Brien), while he masks his jealousy for Sarah's ex-fling, Tyler (Eaton). As the Thomas family settles in, things start to happen around the cabin; strange footprints by the windows, noises from outside, and a bitter animosity from the locals, including the law enforcement. As a blizzard descends on Lake Alice, so does the evil from behind the camera, as the Thomas family is hunted down one by one. The family struggles to stay alive as their power in numbers slowly dwindles.
"Director Ben Milliken has crafted an entertaining horror film that delivers sufficient scares, and a myriad of twists and turns, before delivering a final didn't-see-it-coming surprise ending", said Richard Ross, Co-President at Breaking Glass.
"Our teams at BondIt Media Capital and Buffalo 8 Productions are thrilled to partner with Rich Wolff and the entire Breaking Glass team in bringing LAKE ALICE to audiences", said Matthew Helderman of Bondit Capital Media. "The film packs a solid punch, and the Breaking Glass team is the perfect partner to bring this to US audiences."