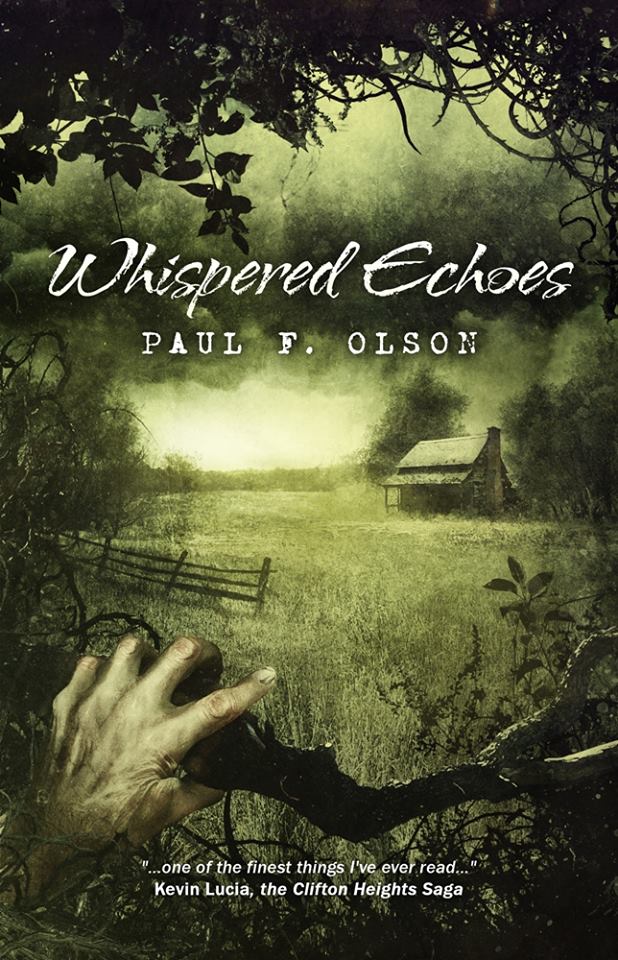 Whispered Echoes
Paul F. Olson
2017
Crystal Lake Publishing
Reviewed by Mario Guslandi
A well-known novelist and anthologist, Paul F. Olson is also the author of a bunch of short stories, now collected for the first time in one volume. Some of the included material dates back to the 80s; other tales are much more recent, and the final novella Bloodybones is brand new.
The location of the stories is mostly Northern Michigan (aka the Upper Peninsula), Olson's fascinating homeland, an ideal setting for disturbing, sinister yarns.
Olson is an excellent storyteller, with a knack for creating dark atmospheres and credible plots. Among the stories assembled in the book, all well worth reading, I've chosen those that I've found more accomplished.
In the disquieting "Homecoming," the casual encounter of a man with a teenager in distress leads to the disclosure of some terrible family events, while "Down the Valley Wild," a traditional type of horror story, childhood memories return to haunt a man in the disused cabin where he and his siblings used to live before things started to fall apart.
"The Guide" is the effective, unsettling report of an odd family curse suddenly changing a man's quiet life.
My favorite story is the chilling "The Visitor," portraying a mysterious man whose annual visits to a small town bring about tragedy and death.
The volume ends with Bloodybones a gripping novella set in the wilderness near Lake Superior, starting as a mystery and turning into a feast of ghostly horror.
Happy reading!