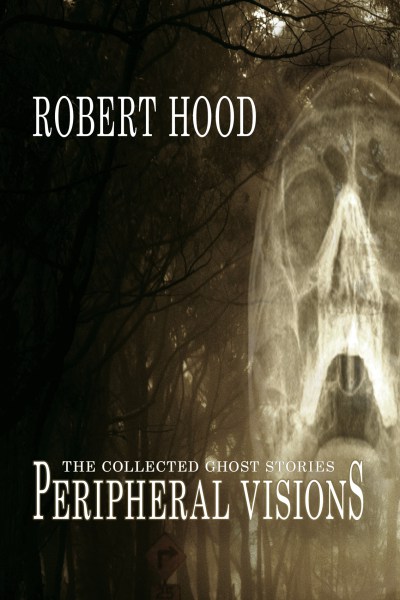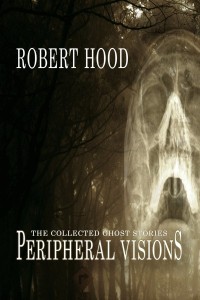 Peripheral Visions: The Collected Ghost Stories
Robert Hood
IFWG Publishing Australia
April 6, 2015
Reviewed by Mario Guslandi
First of all, two warnings: Robert Hood, a prolific Australian writer, is alive and well. This volume collects his stories published between 1986 and 2015, but we expect many more to follow in the near and not-so-near future. Second: the term "ghost" must be used in a very broad way. There are certainly actual ghosts throughout the collection, but this book includes stories that would more aptly be defined as "quiet horror," or simply, "dark fiction."
But never mind labels. Here we have a massive body of work by an author who has been devoted to the task of penning scary tales for thirty years or so, and that I had encountered just a few times in the past as a reader and a reviewer.
Hood is certainly a fine writer and a skilled craftsman in the dark genre, and it was time that his stories should be assembled under one cover. To express an overall opinion about his fiction is a difficult task due to the extremely uneven quality of the stories. Truth be told, the way the book is divided (assembling the stories according to their subject and not to their publication date) does not help to follow the author's evolution with the passing of time. My guess is that the less accomplished stories are probably the earlier products in his literary career, but I might be wrong.
There are six different sections in the book: Haunted Places, Haunted Families, Haunted Minds, Haunted Youth, Haunted Vengeance and Haunted Realities, for a total of 44 stories. Among so many stories, some are particularly noteworthy.
"Nobody's Car" is an effective tale of loneliness and paranoia concerning a mysterious vanishing car, while "Touched" is a nice ghost story in which the haunter and the haunted trade places. In the terrifying "Rotten Times," an inexplicable curse brings rot and decay upon both people and objects. The dark and creepy "Grandma and the Girls" portrays a terribly powerful old woman, while the fantasy tale "Rough Trade" features a gargoyle who wants to become human. "Lo Que Nos Asusta" is a nightmarish piece where people's worst fears get finally real, while "Ego" is a macabre tale disclosing the secrets of a cold, desolate basement.
Other remarkable tales are "Them Bones," a grand guignol-esque story of greed and vengeance, featuring an old hobo endowed with unexpected gifts; "Dead in the Glamour of Moonlight," a supernatural noir where a murder triggered by too much love has its proper outcome many years later and the beautifully crafted "Escena de un Asesinato" about a Zapatista ghost taking his revenge by means of a particular photograph.
All in all, Peripheral Visions is an interesting volume that also includes an introduction by Danel Olson and some intriguing story notes by the author himself.