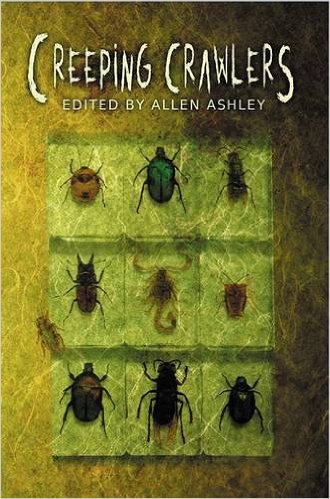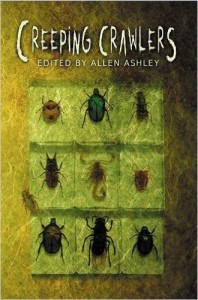 Creeping Crawlers
Edited by Allen Ashley
Shadow Publishing
October 23, 2015
Reviewed by Mario Guslandi
Prolific editor Allen Ashley has assembled yet another horror anthology devoted to the subject of insects and other crawling creatures, with all their potential to elicit unease, disgust or even fear in his latest anthology, Creeping Crawlers.
The book features nineteen short stories penned by both well-known and lesser known authors whose purpose here is to entertain, disturb and disquiet the reader.
Predictably, despite the editor's expert selection and the writers' gallant efforts, the book exhibits a rather uneven quality of the included material and a certain degree of repetitiveness.
All in all, however, if you're not too squeamish, this is an enjoyable anthology featuring some excellent stories from the various contributors.
"Mariposas del Noche" by Pauline E. Daungate is a chilling, exotic tale where weird caterpillars turn into deadly moths, bringing about sickness and death. While "For the Love of Insects" by Mark Howard Jones is a very scary piece featuring a strange painter with an unnatural insect obsession.
Richard Mosses provides "The Tarantata," an intriguing story that investigates the meaning of ancient rites from Southern Italy, and Ralph Robert Moore contributes the puzzling and dramatic "You Dry Your Tears If They Don't Work," about two priests and a young altar boy.
Robin Lupton's disturbing "Guano Dong Baby" describes in a very graphic fashion a peculiar and rather repulsive way of getting pregnant.
The highlight of the book to me was "Running with the Tide" by Adrian Cole – an atmospheric , eerie masterpiece of horror revolving around the disappearance of two fishermen from a small village by the sea.
If you're not too afraid of crawlers, go ahead and enjoy yourself.