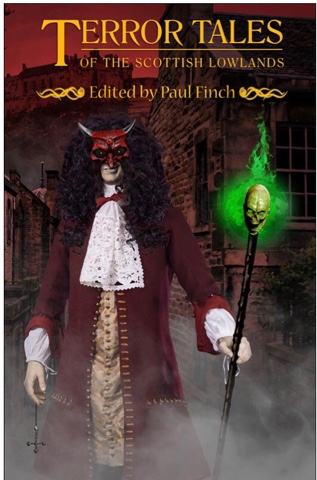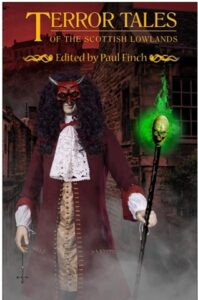 Terror Tales of the Scottish Lowlands
Paul Finch (ed.)
Telos Publishing (2021)
Reviewed by Mario Guslandi
If I'm not mistaken, this is volume 13 in the successful series edited by Paul Finch, collecting horror stories set in different areas of the United Kingdom.
The present volume assembles fourteen original tales addressing local taboos and some new scaries, penned by some of the best British authors of dark fiction. And if a few stories might really happen anywhere, most of them have a distinct local flavor which contributes to make the narration even more enticing.
Thus, first of all, I strongly recommend this anthology to anyone not familiar with this ongoing series. Then I will point out to you the best contributions to this volume, at least in my opinion, in order  to give you a little taste of what's in the menu.
"The Moss-Trooper" by MW Craven is a very spooky story going back to a dark past through the words of an old character met in a smoky pub, while "The Strathantine Imps," by the always excellent Steve Duffy, graced by terrific storytelling, outlines the secrets of an ancient family living in seclusion in their castle and bound to meet a tragic destiny.
"Drumglass Chapel" is yet another superb dark story by Reggie Oliver, set once again in the world of theatre. This time the location is an old Edinburgh church, where plays are now taking place but shadows from the past are still lingering.
In the entertaining "Echoes from the Past" by Graham Smith, a woman alone in her new house is terrified by noises and voices. The final explanation appears sensible—but is it reliable?
Paul M Feeney provides "The Clearance," where a psychic, called to investigate the possible presence of ghosts in a house, is overwhelmed by angry spirits, with dire consequences.
An appetizing menu for horror enthusiasts.