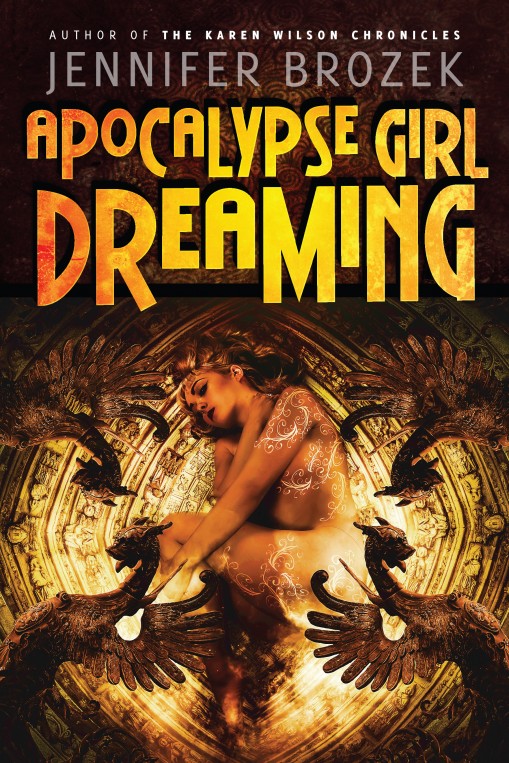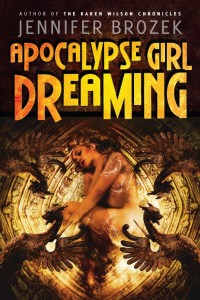 Apocalypse Girl Dreaming
Jennifer Brozek
Evil Girlfriend Media
January, 2015
Reviewed by Alex Scully
Short story collections are a unique animal in the book world. A novel allows the reader to dive in with abandon. An anthology is like a buffet of writers and tales. On the other hand, a short story collection has a daunting task. Like an anthology, it lures the reader into the brief world of the short story, but at the same time, acts like a novel in that all the tales are from the same author. A stiff proposition for any work! Jennifer Brozek's collection, Apocalypse Girl Dreaming, takes the challenge and conquers it.
Largely a collection of previously published works, this is an excellent starting point for new readers, and a great way for Brozek fans to enjoy stories that have been scattered in a variety of locations. Some of the stories are rooted in the worlds she's created in full-length novels. The opening story, "The Prince of Artemis V," is set in the Kember Empire universe; however it's not necessary to have read any prior works before digging in. Each story stands alone, and serves not only to introduce Brozek's style, but also her universes. Brozek introduces each story with a brief background; a touch I thoroughly enjoyed. One of my favorites, "A Nightmare for Anna," is based on a dream. Much like the classic fairytales of the Brothers Grimm, the feminist subtext is powerful without overwhelming the narrative. "Eulogy for Muffin" was inspired by the considerable number of brightly colored pig statues that dot Seattle. Keep the Pacific Northwest weird indeed! The tale itself is a terrifying story with elements of ancient gods, fanaticism, and bizarre customs. Definitely a touch of Lovecraft here in the complex world-building of ritual.
Brozek's writing is steeped in ancient traditions, fantasy, world-building, and mythology. In "Iron Achilles Heel," she uses the Greek hero myth as a template in order to explore the humanity within the immortal. She introduces the story with, "No hero is interesting if he cannot be hurt." "Sandcastle Sacrifices" is a haunting tale of lies, familial bonds, and dark, sinister rituals of judgment that ring with an eerie hint of ancient Viking mysticism. These inspirations give the stories a rich depth. Each tale draws you into the narrative and the universe that serves as the backdrop through the skilled use of detail. Word choices like "bard" and "war chant with a heavy drumbeat" (from "Discordance") create vivid images that bring each protagonist, monster, village, or ritual into sharp relief. We believe, and thus the terror becomes real.
Apocalypse Girl Dreaming is an excellent collection. The stories range from fantasy to horror to science fiction to all-of-the-above with a hint of steampunk. For those not familiar with Jennifer Brozek's work, this is the perfect place to start. For established fans, this one will satisfy the need to expand upon a favorite universe or character. Highly recommended.