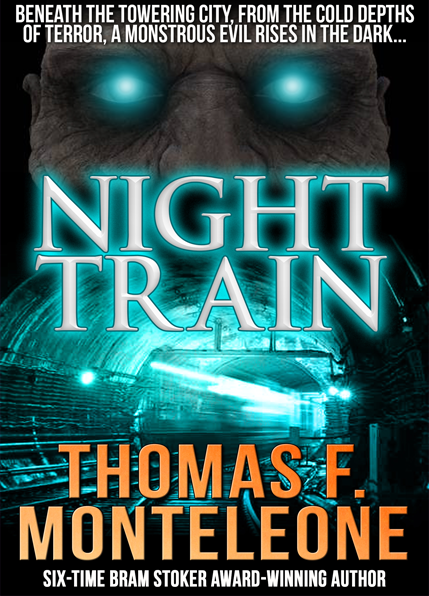 Night Train
Thomas F. Monteleone
June 3, 2015
Borderland Press and Gauntlet Press
Reviewed by Rick Hipson
Beneath the streets of New York, an underground labyrinth full of nightmarish creatures threatens an unsuspecting metropolis. An unlikely troupe must summon all the bravado they can muster to locate and shut out the evil gathering in the tunnels of their city.
First published in 1984, Night Train roars back to life for the first time in hardcover to scare the crap out of a whole new generation. Prepare to accommodate at least a few sleepless nights of terror. All aboard!
Night Train is available for purchase HERE.