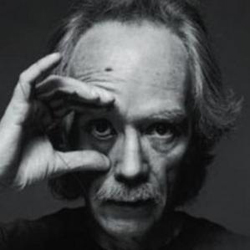 Carpenter's Corner
Big Trouble in Little China
By David Wing

In 1986, the USA and the world alike was introduced to a cinematic hero and while the front cover has all the hallmarks of a straight-to-video production, it is far better than the B-movie offal so many of us growing-up in the 80s saw.
I was born in 1979 and as a result, my film education was firmly saturated in the universe of action heroes. Stars like Stallone, Schwarzenegger, Van Damme and Bruce Lee kicked, punched and exploded their ways onto our 4:3 screen, even when their BBFC ratings said they shouldn't.
Funnily enough, it was my mother that discovered Big Trouble in Little China sitting on the shelf in the local Woolworths department store and convinced me to spend my not-so-hard worked allowance on. I never looked back. This was my first Carpenter film and from then on, I was hooked.
Starring Kurt Russell – who would go on to star in a total of four John Carpenter films, most notably as the anti-hero, Snake Plissken (we'll come to that later) – Russell plays Jack Burton, a truck driver who's been everywhere and seen everything, until he arrives in San Francisco's China Town.
Jack plays cards with his friend, Wang Chi (Dennis Dun), and hears that later that morning he will be collecting the green-eyed beauty from the airport. Having beaten Chi, Burton goes with the loved-up young man to the airport, to ensure he gets his money. While there, the young woman is kidnapped by Chinese gangsters. During the scene, Burton sees another green-eyed beauty – Gracie Law (Kim Cattrall – Porky's), a woman looking to help end the importation of slave women to the United States.
All this goes to set-up the discovery of an underworld where rival martial arts gangs war, an ancient sorcerer must marry a green-eyed woman to break a curse set upon him and Three Storms (Thunder, Rain and Lightning) in the form of men fight against the powers of good – Jack Burton.
By the way, Jack's a bit of a douche, but that's primarily why we love him. His relationship with Gracie Law, Wang Chi and a random, grouchy old bus driver Egg Shen (Victor Wong- The Golden Child, Tremors) are the dynamics that force a deluded man into living up to his fantasy of being a hero.
While the film was a box office failure (partially due to the rushed schedule), BTLC found its success on those video store shelve where I found it. And yes, before you ask, Carpenter did create the soundtrack to this film as well, receiving a Saturn Award nomination for Best Music.
It's also worth mentioning that Russell was against the project initially, but through meetings with Carpenter and numerous readings of the screenplay, Russell turned around and accepted.
The film did receive glowing reviews, as well as overly harsh ones, but the one I favour most comes from the author Harlan Ellison who said it had "some of the funniest lines spoken by any actor this year to produce a cheerfully blathering live-action cartoon that will give you release from the real pressures of your basic dreary lives."
Fair enough.
Next month we will fly into a maximum security prison, drive beat-up cars, race across bridges, fire guns and attempt to rescue the President of the United States of America…all while wearing an eye patch. I hope you'll join us.