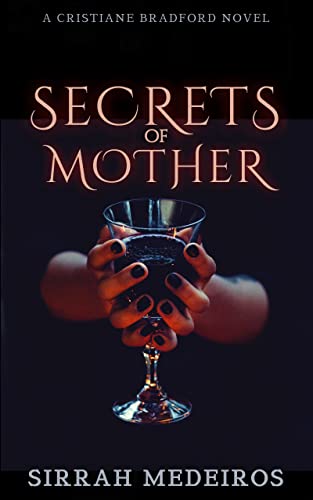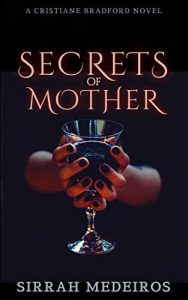 Secrets of Mother: A Cristiane Bradford Novel
Sirrah Medeiros
Tundra Swan Press (October 14, 2022)
Review by Elaine Pascale
Secrets of Mother is the first book in a series, although it felt like a second or third book as it begins in a way that suggests familiarity with the characters. Cristiane is a novice witch who is looking forward to being initiated into a white magic coven. When she is refused, she learns a shocking secret: her mother is a witch who practices dark magic.
Cristiane has had a complicated relationship with her mother, so she must investigate this secret without her mother's knowledge. Fortunately, Cristiane has a gaggle of good friends who are willing to put their necks on the line to help her. Together, they face menacing creatures and devastating discoveries.
The good: Secrets of Mother contains cool demons and one of my favorite ancient monsters, Lamashtu. There are also intriguing ghosts and witchcraft aplenty. Allusions are made to various supernatural creatures that I hope make appearances in the subsequent books of the series. Because of the age of the protagonist and the tone, Secrets of Mother has a YA feel and would be a good book for teen readers who are dipping their toes into the dark fantasy pool.
The not-so-good/confusing: there are periodic shifts in point of view in the narrative that are distracting. I was not clear on why Cristiane, who is a novice witch, has so much power and seems to be a "chosen one" in the vein of a Harry Potter-type character. Additionally (I am not sure how else this could have been presented, as structurally Cristiane needed to uncover her mother's backstory) there is a long soliloquy by the main villain that puts a halt to the action toward the end.
Secrets of Mother is a fun read and one that I would suggest for a YA audience or for those who like their dark fantasy on the lighter side. Cristiane is a spunky character with possibilities for interesting adventures as the series continues.