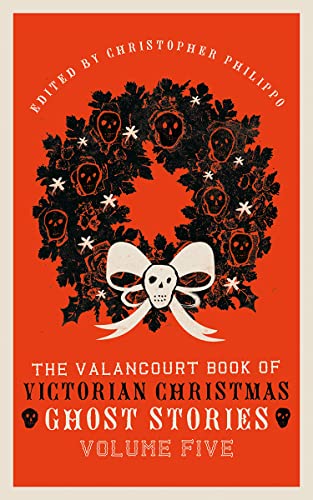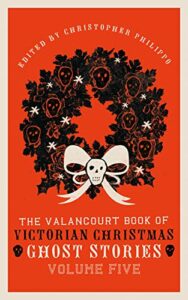 The Valancourt Book of Victorian Christmas Ghost Stories, Vol. 5
Edited by Christopher Philippo
Valancourt Books, 2021
Reviewed by Mario Guslandi
The long lasting tradition of telling ghost stories at Christmas is being carried on by Valancourt Books in a successful series of anthologies now reaching volume five.
For any lover of Victorian ghost stories, the book is a splendid collection of mostly forgotten tales unearthed by the editor to entertain and pleasantly disturb today's readers. Thus, fans of gore and graphic horror would better turn their attention elsewhere.
Among the many captivating stories included in the present volume, I will mention my favorites.
"The Netherstone Mystery" by Msr. S.R. Townshend Mayer is an engaging, classical ghostly tale about an old family tragedy, while "Ejected by a Ghost" by John Pitman is a terrifying story taking place in a bachelor's apartment.
In "That Awful Face!" by Florence Marryat, a Lady in Blue haunts a country parsonage with no damage to anyone until she shows her face, and in "Two Christmas Eves" by Howell Davies, dark, violent events occurring during two different Christmas eves that share an unexpected, terrible explanation.
The sinister "The Undying Thing" by Barry Pain depicts an abomination as a family curse, while the excellent "The Mummy Hand" by Adeline Sergeant, set in Egypt,  is a fine example of exotic horror.
Finally, "The Dead Hand" by James Skipp Borlase is an enjoyable gothic piece where a miraculous hand endowed with extraordinary healing properties gets stolen to be used for unholy purposes.
Merry Christmas…