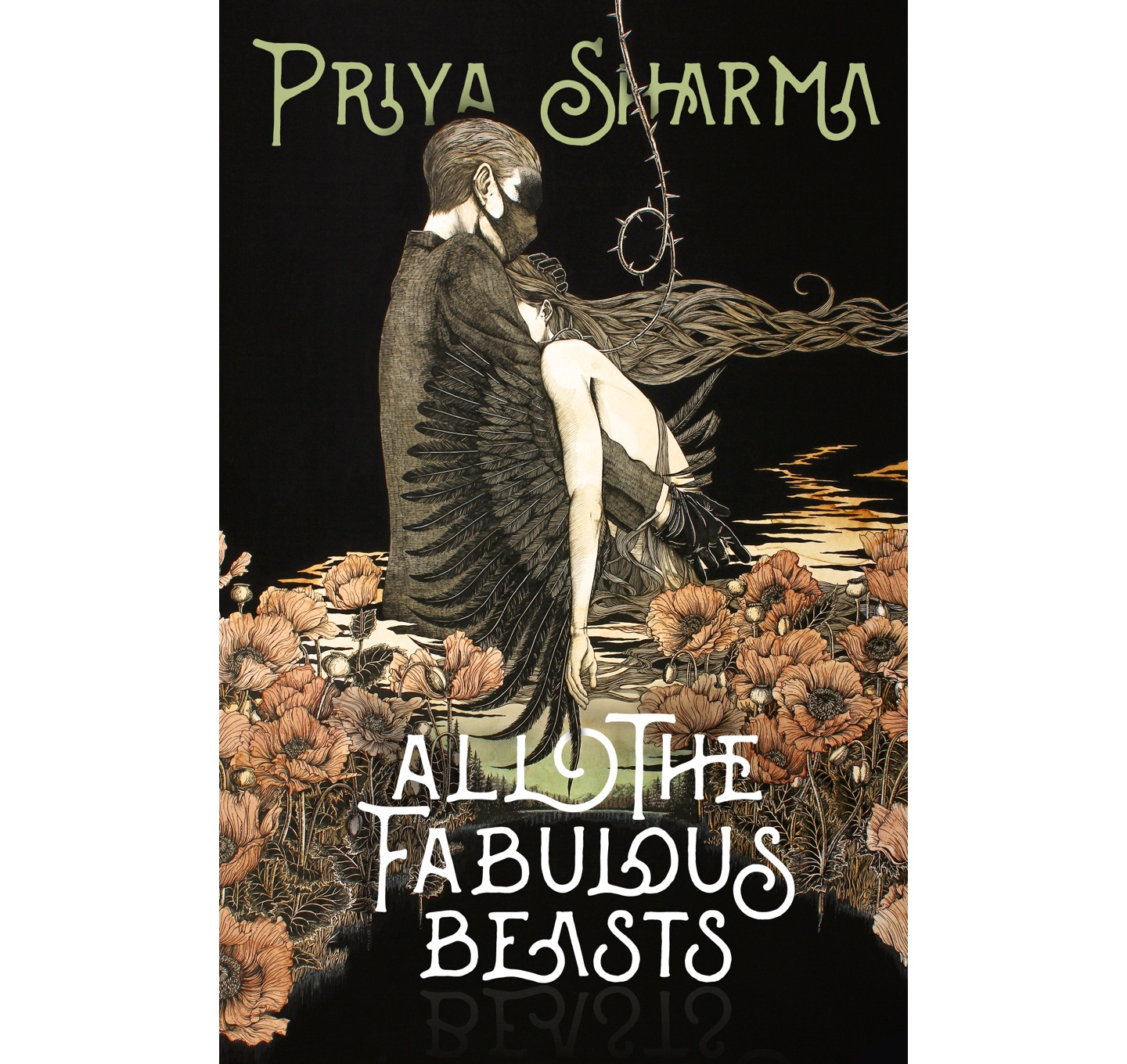 All the Fabulous Beasts
Priya Sharma
2018
Undertow Publications
Reviewed by David T. Wilbanks
Priya Sharma is a UK doctor who also happens to write dark fiction. The author's stories have been published in genre magazines like Black Static and can also be found in anthologies from prominent editors Ellen Datlow and Paula Guran. All the Fabulous Beasts is Sharma's debut collection, and it is brought to us through the esteemed Canadian small press: Undertow Publications. The trade paperback edition is being reviewed here and the first thing you notice is the wonderful wraparound cover art which leaves no question that you are about to enter into the zone of the dark fantastic. The font within the book is slightly small for my taste but no magnifying glass was required, and besides, if you get the e-book you can make the text any size you like.
Sharma's prose is well honed and serves each story with style. You will find amongst these odd and oftentimes disturbing tales a menagerie of fabulous beings of all shapes, sizes and intent. Some of her creations could even have sprung straight from the mind of H.G. Wells' Dr. Moreau himself. Here there are hybrids and half-breeds of bird, bee and beast: macabre creatures of the otherworldly, yet most of them all too human. You'll also meet flesh-hungry aristocrats, deadly ghosts, and a skilled weaver of shadows. In the end, the bounty of myth, magic, and body horror on display in this collection leaves an overall unsettling impression of dark transformation and taboo revelation.
Lovers of weird literature will find themselves haunted by these stories long after they have reached the end of this wonderful collection.